Action roguelike Gutwhale planned for Switch next week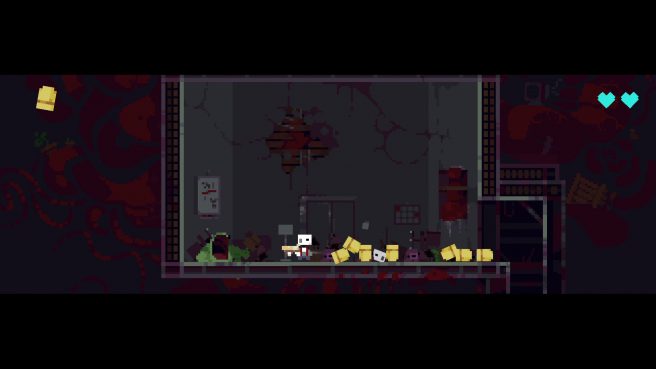 Ratalakia Games and Stuffed Wombat are bringing Gutwhale to Switch next week, the two companies confirmed today. The action roguelike is slated for May 21.
We have the following overview and trailer from Ratalakia:
Reuse your ammunition to escape!

Gutwhale is a finite action roguelike, taking place in the belly of a beast!

Mastering the challenges of this game will involve managing the space between you and your ammo while fighting your way through a digestive system!

Descend deep down into the gut, keep your ammo close, unlock weird hats, and get crushed by a van!

Levels are randomly generated and the final challenge mode can be played forever!

Key Features:
– 3 areas with unique enemies
– Game changing hats to unlock
– Beating the game is only the beginning of the end
– Highscore endless mode
Gutwhale will be priced at $4.99 / €4.99 on the Switch eShop.
Source: Ratalakia Games PR
Leave a Reply