Action roguelite Rogue Heroes: Ruins of Tasos announced for Switch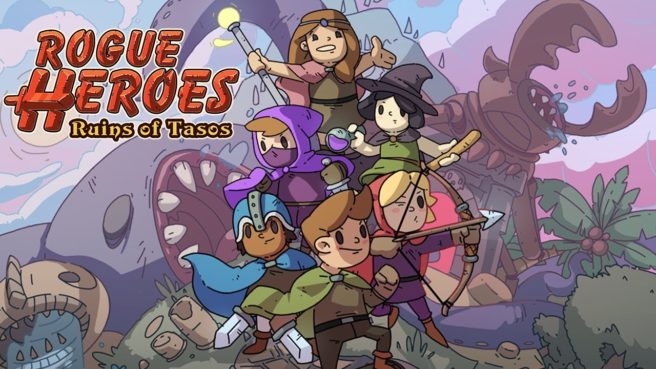 The action roguelite Rogue Heroes: Ruins of Tasos is heading to Switch, publisher Team17 and developer Heliocentric Studios. It'll launch on Nintendo's console this summer, with a more specific date to follow soon.
We have the following overview and trailer for Rogue Heroes: Ruins of Tasos:
Rogue Heroes: Ruins of Tasos will see players tackle enemy and puzzle-strewn, procedurally-generated dungeons and explore the expansive overworld of Tasos in a bid to save its people from the Titans. Away from the multi-level dungeons players can spend their well-earned spoils on new weapons and abilities, rebuilding the village of Intori, or can venture out and uncover the many secrets hidden throughout the land.

Key Features

– Roguelite dungeon-crawling: Take on procedurally-generated dungeons packed with a variety of monsters, earning gems to spend on upgrades to get further in the next run
– Adventure together or alone: Up to four players can explore the lands of Tasos and tackle the dungeons, assisting and reviving each other to earn victory together
– Classic gameplay reinvented: This is top-down adventuring brought into the modern day with colourful visuals and a number of options for combat, puzzle-solving, and exploration
Team17 says that Rogue Heroes: Ruins of Tasos will support both local and online co-operative multiplayer on Switch.
Source: Team17 PR
Leave a Reply