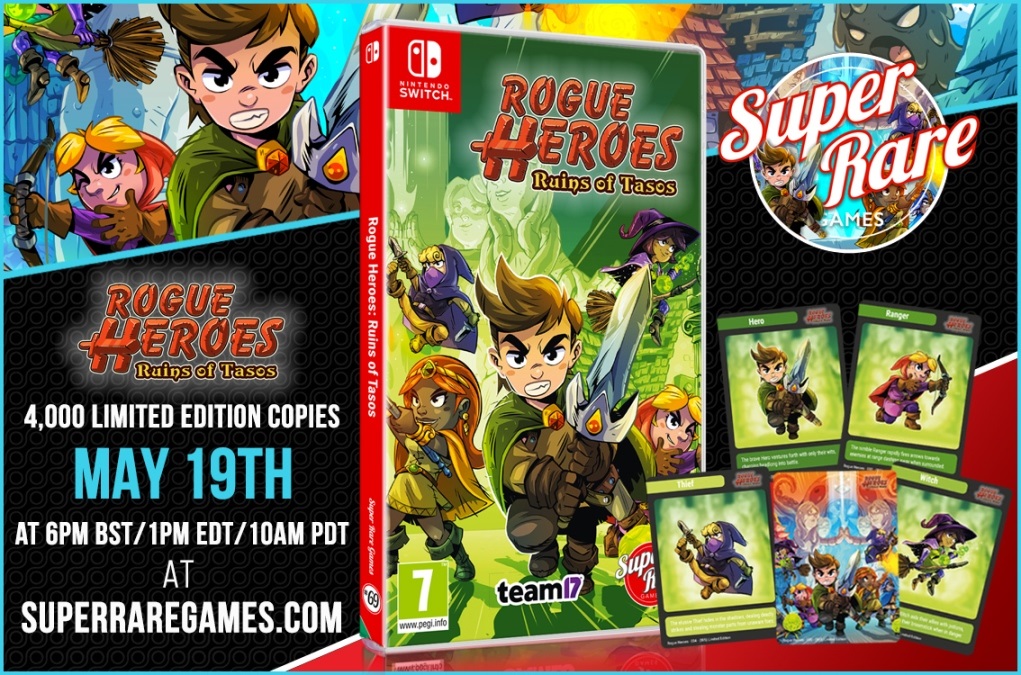 Super Rare Games announced today that in partnership with Team17 and Heliocentric Studios, it's producing a physical version of Rogue Heroes: Ruins of Tasos.
4,000 copies will be made. Each unit contains all the current content, including the recent Druids & Dungeons Update, on its cart, a full-color manual, interior artwork, an exclusive sticker, and trading cards.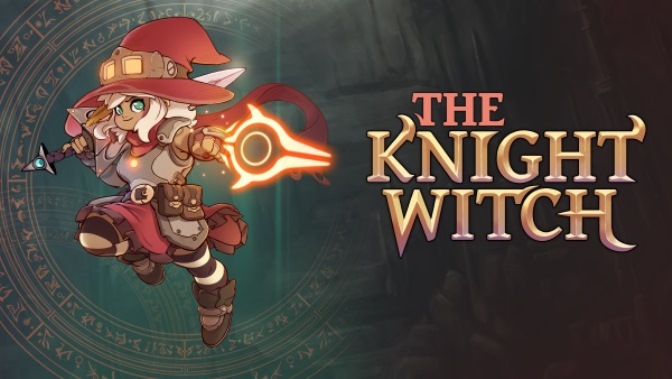 Team17 and Super Awesome Hyper Dimensional Mega Team – otherwise known as Super Mega Team – have announced that they're teaming up on The Knight Witch, a Metroidvania game. The title is slated for a 2022 release on Switch.
The Knight Witch offers a mix of fast-paced shoot 'em up combat with Metroidvania traversal and exploration alongside a magic deckbuilding system. The game's premise is that a mysterious threat and their army of war golems have overtaken a once peaceful metropolis, and it's up to Rayne to use her powers to fight back and save those she loves.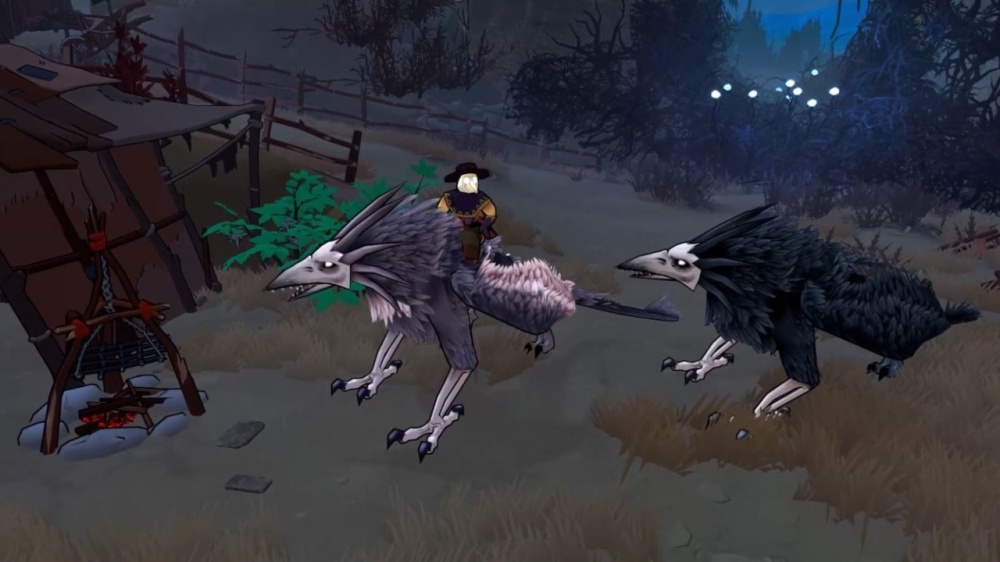 Following the launch of The Serpent Rogue on Switch this week, gameplay has surfaced. We have 19 minutes of footage for the action-adventure game, which is set in a medieval fantasy world.
Below is more information: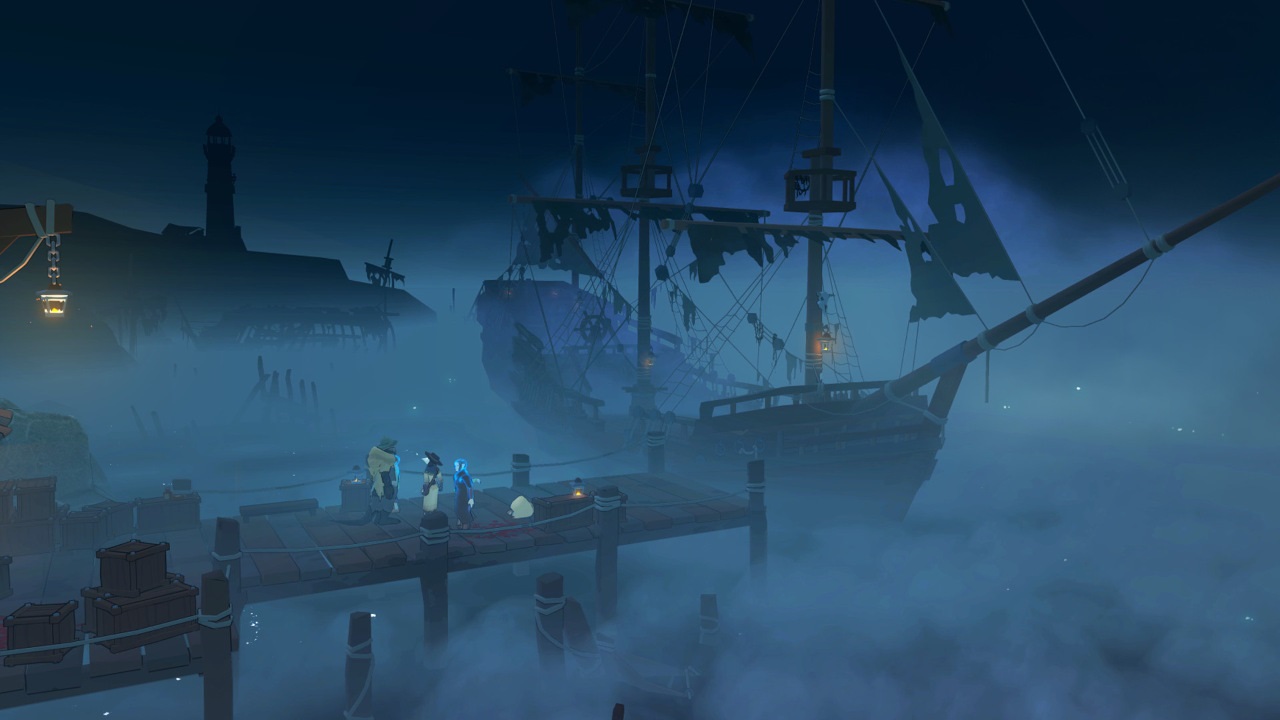 The Serpent Rogue , a botanical action-adventure game, has gained a new trailer. This comes in celebration of the title's debut on Switch and other platforms.
We have more information about The Serpent Rogue in the following overview: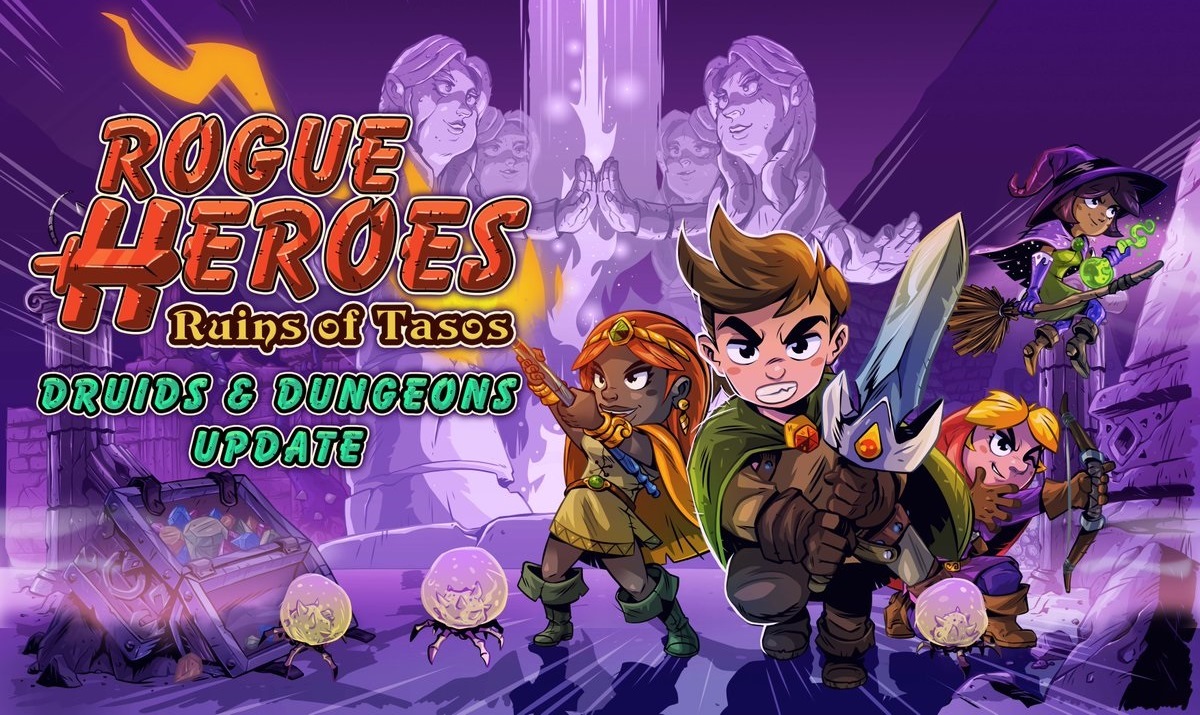 Rogue Heroes: Ruins of Tasos has received another update, with the game now at version 1.0.7. It includes a fix for arrow traps, visual issues, and more.
The full patch notes are as follows: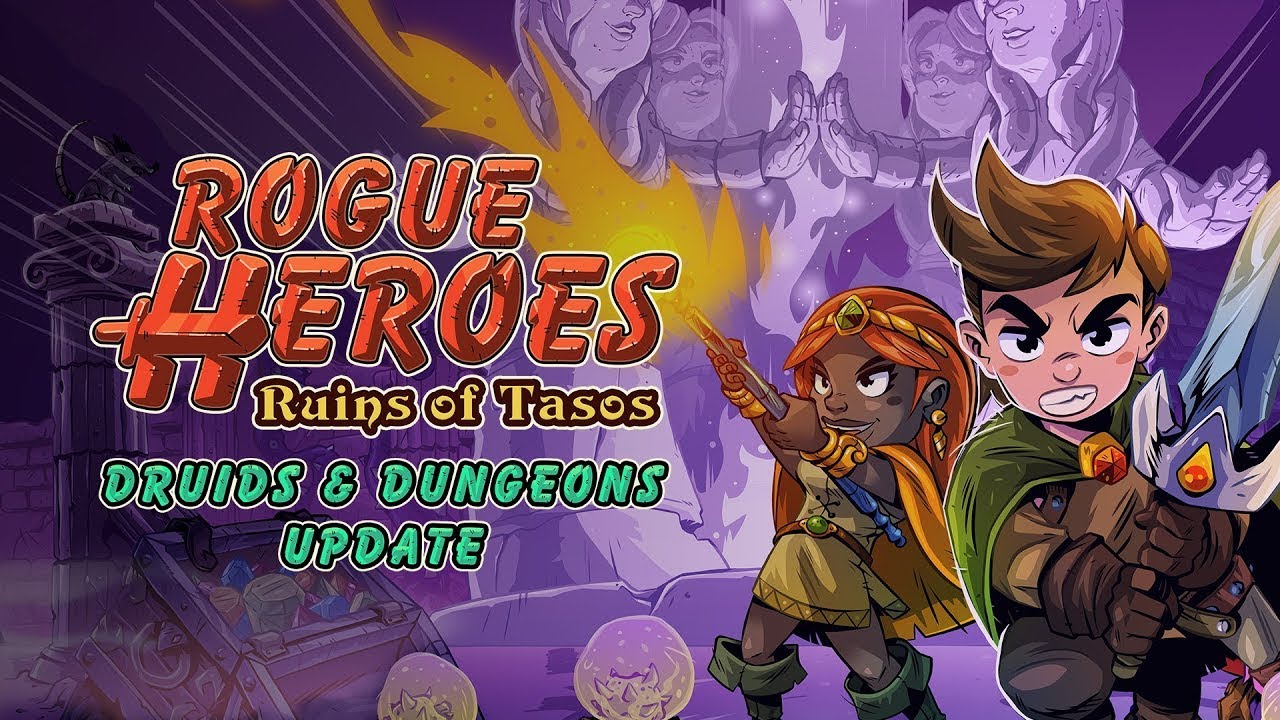 A major update for Rogue Heroes: Ruins of Tasos has been announced known as "Druids & Dungeons". As implied, it adds a new Druid class, new handmade dungeons, new shops, new sidequests, and more.
The full patch notes for Rogue Heroes' "Druids & Dungeons" update are as follows: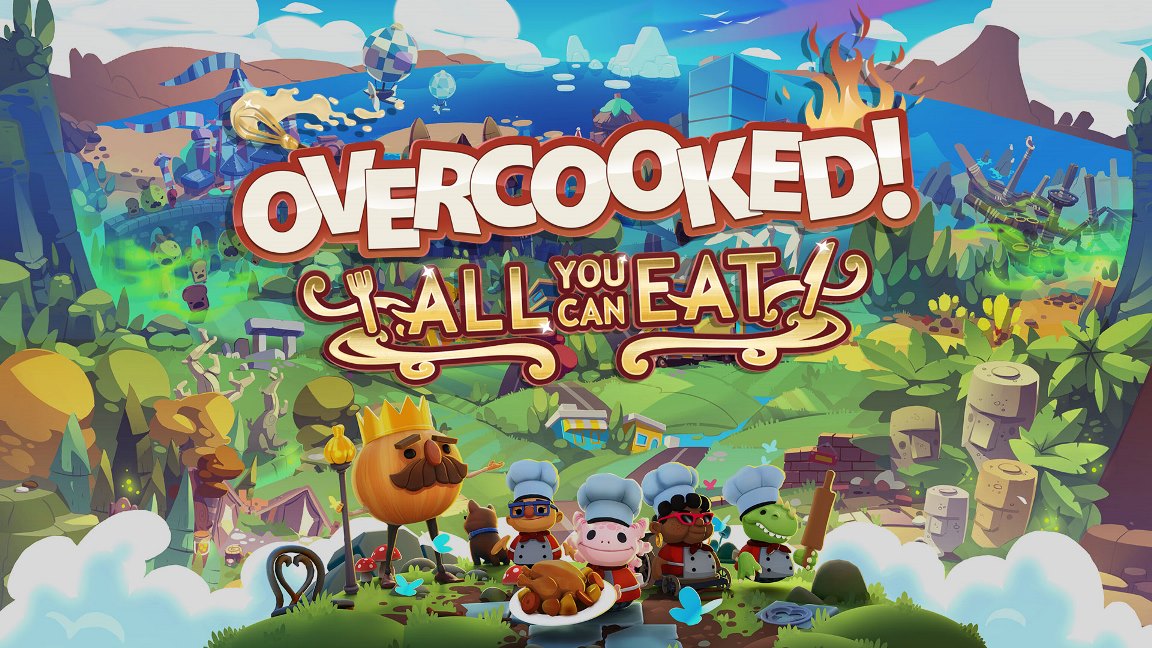 Team17 and Ghost Town Games have readied what they're calling the first online update for Overcooked! All You Can Eat. It addresses player concerns about unstable matchmaking and online play. Additionally, various fixes are included.
The full patch notes for the Overcooked! All You Can Eat online update are as follows: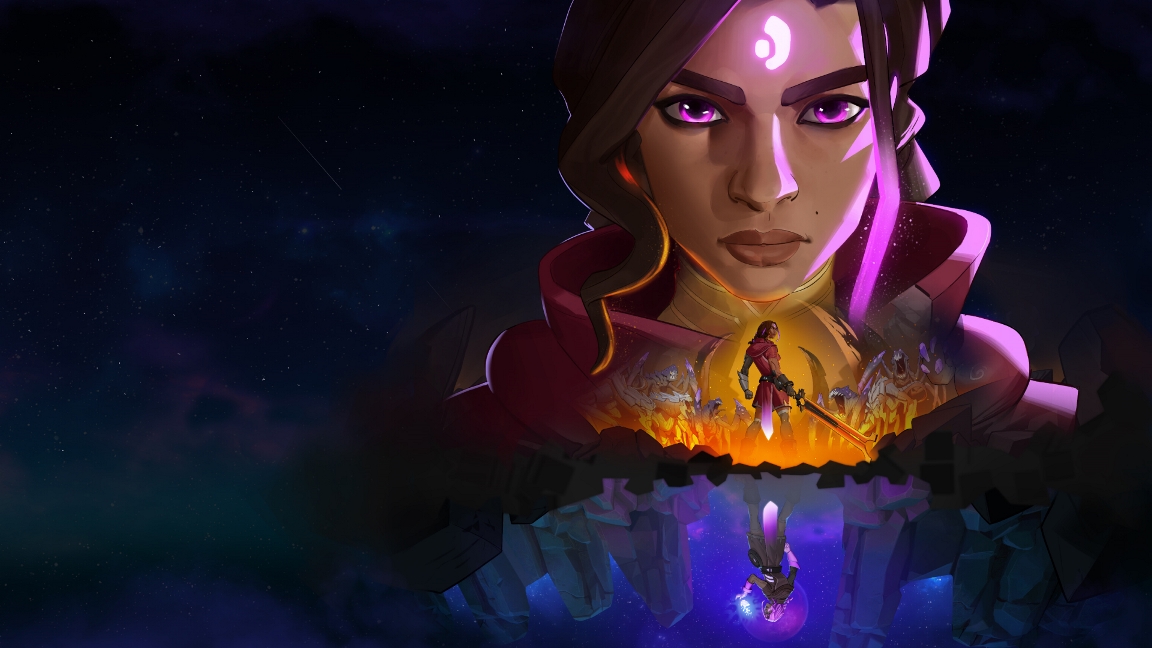 Developer Team 17 has today shared a new story trailer for upcoming story-driven action RPG Batora: Lost Haven, which was previously announced for Switch last year.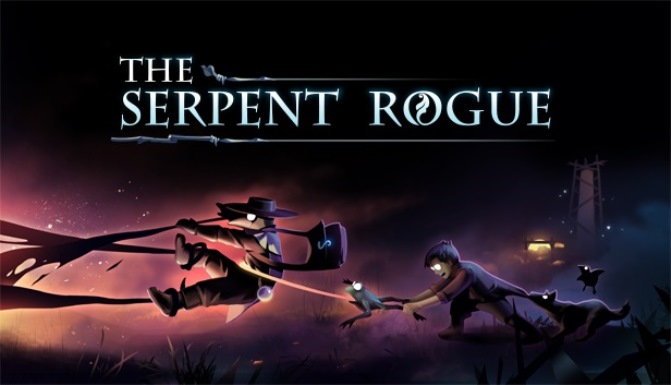 The Serpent Rogue was announced for Switch last September, and publisher Team17 and developer Sengi Games have now followed up with a release date. The alchemy driven action-adventure title is set to arrive for Switch on April 26, 2022.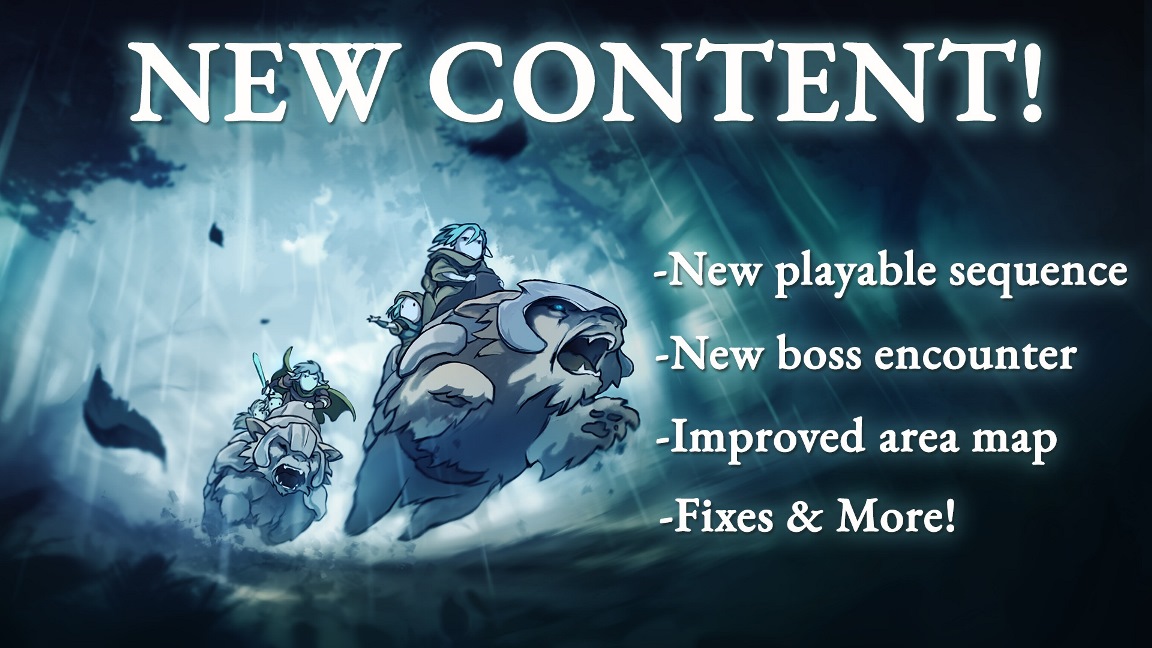 Team17 and Navegante Entertainment have issued a significant update for Greak: Memories of Azur, version 1.0.3. It adds a new playable sequence and boss encounter, includes an improved area map, implements fixes, and more.
Below are the full patch notes for the Greak: Memories of Azur version 1.0.3 update: