Action RPG Drova: Forsaken Kin in the works for Switch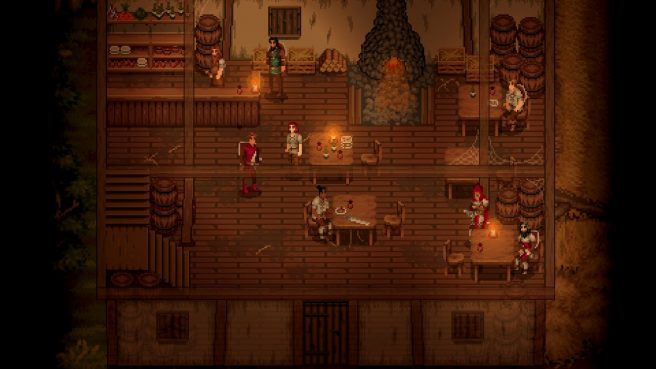 Thanks to a new announcement from publisher Deck13 and developer Just2D, we have confirmation that Drova: Forsaken Kin will be appearing on Switch. However, there's no word on a release window currently.
Drova: Forsaken Kin, an action RPG, takes inspiration from grim dark games of the genre. We have more information about the project below.
A society has discovered the power of a dead empire: to capture the spirits that govern nature and rule over them instead. However, the anger of the remaining spirits divided them. Where will you stand?

Journey through dangerous landscapes, fulfill tasks, fight, trade, take a side in a conflict of factions, gather equipment and become strong enough to survive.

You will not find quest markers or minimaps in Drova. Find your own way instead – just like in classic role-playing games. Study your environment and use the surrounding clues to reveal its mysteries.

EXPLORE THE WORLD OF DROVA

Dynamic World
Journey through a handcrafted world, filled with dangers and mysteries and witness the lasting impact your actions will have on your environment.
A Divided Society
Become a part of an isolated society, grown from the ashes of a dead empire. Where will you stand when ambitious factions plunge the world into chaos?
The Spirits of Nature
Explore nature and encounter the spirits that rule it. Seal them and learn to use their power for yourself. But be prepared for the consequences of their anger to change the world surrounding you.

UNTIL DEATH…?

Numerous Abilities
Meet teachers and learn numerous abilities and talents. But remember: everything comes with a price.
To Be or Not to Be?
You decide how to deal with defeated enemies. Whether you kill them or spare them, it's your decision. Each will have their own consequences.
The Flow of Battle
Use the flow of battle to unleash powerful abilities. But be careful: only your flow stands between you and death.

FIND YOUR OWN WAY

Free Navigation
Nobody is going to hold your hand. Paying attention to your environment and making good use of your knowledge will help you find the way.
From Zero to Hero
Start your journey with nothing. Earn your weapons, discover abilities, and talents. Find the fighting style that fits you best and become a master at it.
Influential Factions
Join one of two factions, each with their own values and in pursuit of their own goals. Your choice will be relevant for the rest of the game and impact the entire story. Where will you stand?
And here's a trailer for Drova: Forsaken Kin:
Drova: Forsaken Kin is expected digitally on Switch as an eShop download. Stay tuned for further updates.
Leave a Reply