Adhesive-backed skins damage Switch Joy-Con and system coating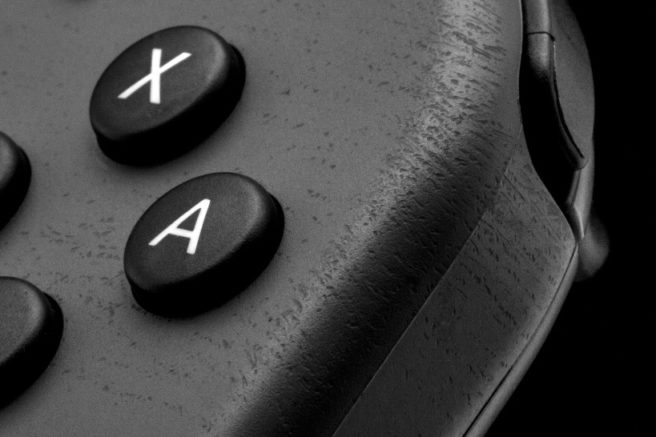 If you're looking to invest in a skin for your new Switch, you may want to rethink that. dbrand, a company that specializes in skins, has put out a warning on Twitter that putting on an adhesive damages the coating. This applies not only to the Joy-Con, but the system itself as well.
dbrand was originally intending on supporting Switch, but has now been forced to pull its support. Customers who pre-ordered skins for Switch will be refunded. dbrand also advises against purchasing any skin for Switch.
The full roundup of tweets from the company are below.
Dock your Switch for a moment… we've got some bad news. (1/6) pic.twitter.com/uPs3560M2q

— dbrand (@dbrand) March 3, 2017
@dbrand So, we received the Nintendo Switch a few days ago and as always, got straight to prototyping… (2/6) pic.twitter.com/wumjbyFIHS

— dbrand (@dbrand) March 3, 2017
@dbrand Having completed the JoyCon skins, everything looked phenomenal. Then, an issue arose… (3/6) pic.twitter.com/MtHyKBnBEr

— dbrand (@dbrand) March 3, 2017
@dbrand After removing the skin, it was obvious that the coating on the JoyCons do not play well with any kind of adhesive… (4/6) pic.twitter.com/m8kDluuTOX

— dbrand (@dbrand) March 3, 2017
@dbrand Unfortunately, the same holds true for the Console… (5/6) pic.twitter.com/fAIEDLmqfx

— dbrand (@dbrand) March 3, 2017
@dbrand What does this mean?
1. Every Switch preorder will be cancelled and refunded.
2. Do *not* buy a skin for your Nintendo Switch. (6/6)

— dbrand (@dbrand) March 3, 2017
Leave a Reply