Adventure game Calme announced for Switch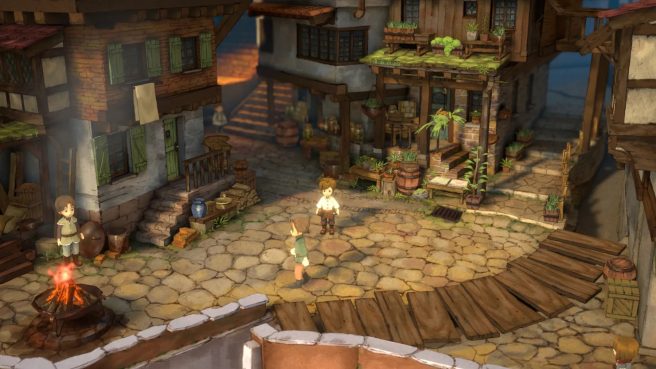 Original (7/30): Nonohara Works today announced that Calme, a 3D adventure game, will be released on Switch in the future. The project is early in development and won't be available until after 2024.
Most of the action takes place in a town with different types of creatures. Aside from humans, it has beastmen, mushroom people, and more. Expect to solve people's problems, explore the dangerous sea of clouds, and more.
Here's some information about the story:
The story takes place in a small cliff town named "Calme". At the bottom of the cliff is the horizon of a cloud sea that never clears. Above the cliffs is a haze far off in the distance. In this town, echoes with the lively shouts of Cloudsea hunters. What is the truth behind the mysterious cloud sea and the town? This is the story of the unique inhabitants of this harsh but beautiful cliff town.
You can get a look at the game in action via the video below.
Stay tuned for additional updates about Calme in the future. The official website is available here.
---
Update (8/5): A teaser trailer has now been released – we've attached the video for you below.
Leave a Reply