Adventure game Lil Gator Game coming to Switch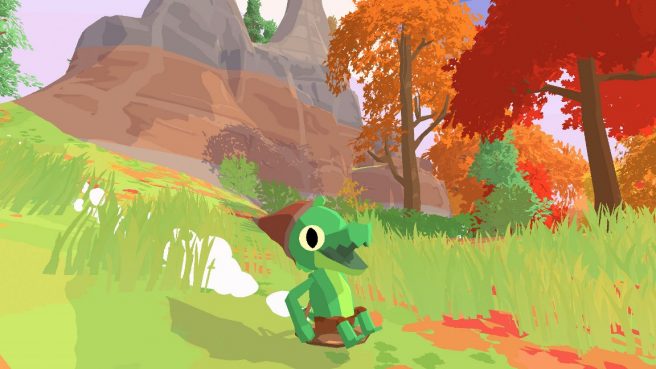 Yooka-Laylee developer Playtonic today confirmed its next publishing partnership, as the company announced today that it's teaming up with MegaWobble on the 3D adventure title Lil Gator Game. It will be brought to Switch under the Playtonic Friends line.
Today's announcement notes that Lil Gator Game "is built around the idea of uninterrupted exploration and child-like whimsy with a story not about noble heroes who changed the world or of wicked anti-heroes who learn the error of their ways but of heroes who learn to be better friends without ever losing their heart of gold." The project "focuses on a wholesome, enjoyable experience built around the very concepts of friendship and helping each other."
Players will have different toys and abilities at their disposal to explore an island and meet friends along the way. Lil Gator can climb, jump, and glide. The game does have varies things to do, including quests, collecting arts and crafts supplies spread across the island, and more.
Here's a trailer that provides a closer look at the game:
Lil Gator Game is currently on track to launch for Switch in 2022. We'll have more on the game leading up to its release in the months ahead.
Source: Playtonic PR
Leave a Reply