Adventure game Monorail Stories in the works for Switch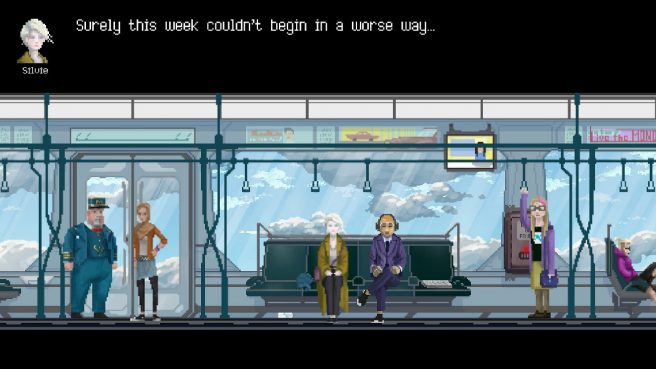 The adventure title Monorail Stories is currently planned for Switch, publisher Freedom Games and developer Stelex Software have announced. It's targeting launch for Q4 2022.
Monorail Stories focuses on extraordinary things happening to ordinary people. The story revolves around Silvie and Ahmal, from the City of M and the City of L. While they don't know each other and commute between the cities each day at different times, they affect each other's lives through the monorail they share each day. Silvie and Ahmal "choose who to talk to on the monorail, how to treat their fellow commuters, and what to do as the monorail makes its run over the Bay."
Players will be able to make different stories in Monorail Stories, which impacts "the shared story they inhabit". Multiple endings are planned for both characters. It's possible to play the game alone or experience the non-linear story through the asynchronous multiplayer mode with a friend.
Also included is a Season story mode, allowing players to define a new commuter and experience the city from another perspective. New content and stories will be made available at regular intervals.
Take a look at a trailer for Monorail Stories below.
We'll let you know when Monorail Stories receives a final release date on Switch.
Leave a Reply