Adventure game Restless Soul announced for Switch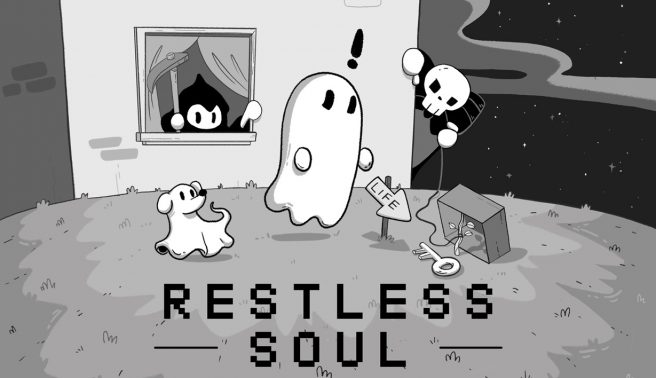 The adventure title Restless Soul is in development for Switch, publisher Graffiti Games and developer Fuz Games have announced. It will arrive later in 2022.
Restless Soul has players commanding the latest soul to arrive in the great beyond. However, they need to take care of some unfinished business back in the land of the living. The goal is return by using ghostly reflexes to evade bullet-hell battles with the aid of other souls encountered throughout the journey. Others are also looking for a way to return from death though, including Dr. Krull – who will act as the game's antagonist – and his army.
Other than bullet-hell gameplay, Restless Soul also has lots of puzzles, over 100 souls to meet, and 14 towns. Players can expect a "soulful story full of pretentious and sometimes comedic quotes about life and death." The game also has an original soundtrack with different tunes in each new area, an appearance by the Grim Reaper, and the ability to pet a talking dog. Additionally, Graffiti Games has mentioned that it'll be possible to use a phone to keep track of progress or take selfies.
We've included a trailer for Restless Soul below.
Restless Soul will be appearing on Switch as a digital download. We'll share a release date as soon as we have it.
Source: Graffiti Games PR
Leave a Reply