Adventure game The Spirit and the Mouse announced for Switch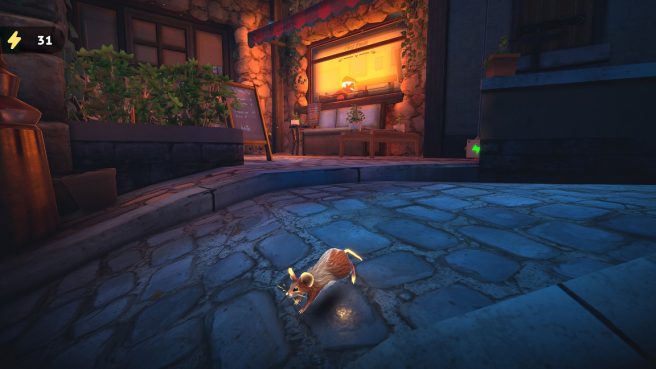 Publisher Armor Games Studios, along with developer Alblune, revealed today that the adventure game The Spirit and the Mouse is in development for Switch. It's currently on track to release this fall.
The Spirit and the Mouse has players taking on the role of Lila, who goes on a quest in the quiet village of Sainte-et-Claire to secretly help out villagers in need. She quickly meets the spirit guardian Lumion, who is in need of help and has no choice but to lend his powers to the mouse.
Here's some additional information about The Spirit and the Mouse:
Players will be transported to a lovingly-crafted French village straight out of a fairytale as they help Lila befriend playful electrical spirits, known as Kibblins, through charming quests to set things right throughout town. In this delightful experience built around exploration, players won't find big final bosses or universe-sized threats; instead, they'll learn that even the smallest of heros can make a big difference. [Continues below]

After a shocking thunderstorm brings them together, unlikely allies Lila the mouse and Lumion the Spirit guardian must work in tandem to restore balance to their quaint village. Thankfully, Lila has her big heart and electrifying new powers to aid her on this journey. Guide her through a heartwarming adventure across Sainte-et-Claire to befriend playful electric spirits called Kibblins and illuminate this village once more.

The Spirit and the Mouse is a narrative-focused adventure game that has you searching every nook and cranny of this world to complete objectives and collect items to aid you in your humble quest to assist those in need.

Listen to the villagers' woes, then find the Kibblins who are running amok in order to fix the village's newfound electricity problems. By doing good and working together with these lively spirits, Lila can then put Lumion back in the sky where he belongs!

Key Features

– Explore the charming French village of Sainte-et-Claire and discover its secrets at your own pace from the perspective of a tiny mouse!
– Use electricity-based powers to traverse the world around you, solve character-driven puzzles, and bring the villagers' stories to life.
– Help the troubled local villagers by going on quests and placating the mischievous Kibblins through charming mini-games.
– Collect energy and happiness to unlock new abilities throughout the course of your adventure.
Get a look at a trailer for The Spirit and the Mouse below.
The Spirit and the Mouse is expected to arrive digitally on Switch at launch.
Source: Armor Games Studios PR
Leave a Reply