Afterlove EP revealed for Switch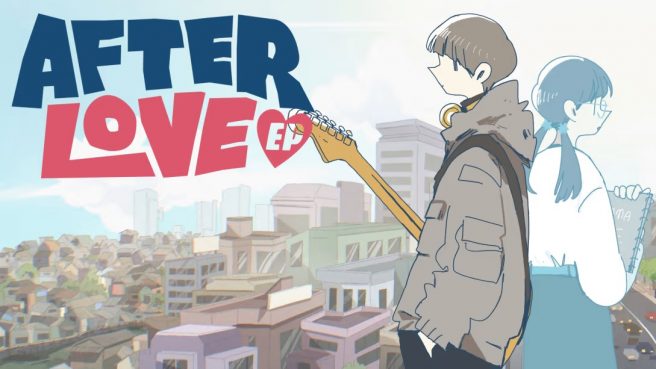 Afterlove EP is in development for Switch, publisher Fellow Traveller and developer Pikselnesia announced today. It will release in Spring 2022.
We have the following overview from the game's eShop listing:
Taking place in the vibrant city of Jakarta, capital of Indonesia, Afterlove EP is a unique mix of dating sim, rhythm game and narrative adventure, where players will inhabit Rama, a young musician whose girlfriend Cinta has recently passed away.

Whilst his close friends and bandmates are all determined to help him move on, Rama is languishing in his existence, dwelling on the promises he made to Cinta before they could be fulfilled. But there's one more thing keeping Rama from moving on, and that's Cinta herself, whose voice now lives inside his head. As he explores the city with Cinta in tow, Rama's choices and interactions will lead to a variety of possible story branches, and ultimately a number of different endings.

Also featuring beautiful, manga-tinged art from renowned artist, Soyatu, and an original soundtrack from indie band, L'alphalpha, Afterlove EP brings the less-explored city of Jakarta to life, and offers an authentic and emotional story with light replayability.

• An emotional new story from the creator of Coffee Talk and What Comes After.

• A unique mix of narrative adventure, dating sim and rhythm game.

• Multiple possible endings and story paths, based on player choice across short and accessible day, night and sleep gameplay segments.

• Distinctive art style from renowned Indonesian artist Soyatu (@soyacomu), chiefly inspired by indie manga.

• Set in a vibrant and authentic recreation of modern day Jakarta, Indonesia and developed entirely by an Indonesian team.

• Featuring an original soundtrack from popular Indonesian band, L'alphalpha – written exclusively for the game.
Get a look a a trailer for Afterlove EP below.
Afterlove EP will be sold digitally for Switch via the eShop. Access the official site here.
Leave a Reply