AI: The Somnium Files – nirvanA Initiative trailer shows off characters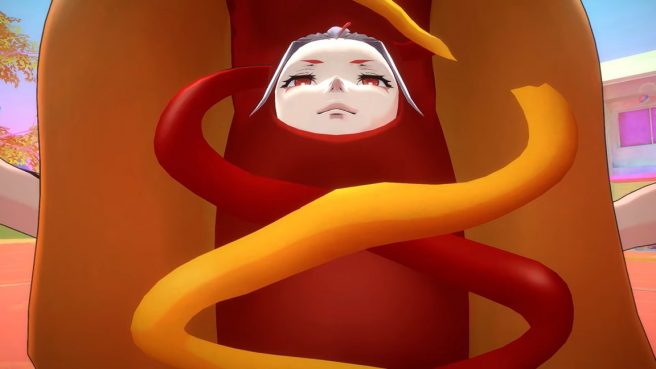 Spike Chunsoft is back with another trailer for AI: The Somnium Files – nirvanA Initiative that highlights the game's characters. Mizuki, Aiba, Ryuki, Tama, Kizuna, Lien, Amame, Gen, Shoma, Tokiko, Chikara, and the Masked Woman are shown off.
If that wasn't enough, today's video also shows off the free costume DL C"3 Pattern T-Shirt Set" and "Hot Dog Costume Set" for Aiba and Tama. As a reminder, this will be offered for free for three weeks following launch.
Here's further information about most of the characters depicted in today's trailer:
Mizuki
A Psyncer who uses the Psync machine to infiltrate the brains of suspects and key witnesses. Mizuki lost her left eye and is now fitted with a replacement eye equipped with advanced artificial intelligence (the AI-Ball "Aiba"). Despite still being a high school student, her strong physical abilities and clever mind have earned her a special accommodation in ABIS.
Aiba
An autonomous AI that usually takes the form of an eyeball residing inside Mizuki's left eye socket. Her job is to assist Mizuki during investigations by connecting to networks to gather information and using special functions such as X-ray and thermographs. Because she has been working as an assistant investigator for a long time, she is adept at reading human psychology and emotional states.
Ryuki
A rookie investigator with a strong sense of justice. However, he is not the hot-blooded type; he has a reserved and gentle nature. He is a well-educated young man. Unfortunately, both his parents and his brother have passed away… Fighting through his painful past, he aims to solve difficult cases with his partner, Tama, who is implanted in his left eye socket.
Tama
Like Aiba, she is an AI-Ball equipped with advanced artificial intelligence. She is usually found in Ryuki's left eye socket and supports him in his work. She has a motherly quality to her, being both stern and kind (although she is 90% stern…). She inspires Ryuki by whipping his ass into shape. Purely coincidentally, she is also a sadistic character who literally enjoys whipping ass.
Kizuna
The daughter of the uber-rich Chieda family. A senior at Sekiba High, she is a member of the same dance club as Iris: she's even won a contest before. Kizuna is good friends with Iris. Through Iris she is also freinds with Mizuki.
Iris
An internet idol affiliated with the talent agency Lemniscate. Her idol name is A-set, but her fans call her Tesa. She loves the occult and urban legends. Iris is a senior at Sekiba High, and a member of the dance club.Iris and Mizuki were present at the studio when the right half of a body suddenly appeared during the webcast of a game show.
Komeji
A former "Quiz King" turned comedian. His stage name is Andes Komeji. He has made some TV appearances but isn't very successful. He was the host of the game show when the right half of a body suddenly appeared in the studio during the webcast. The appearance of the half body marked the beginning of the Half Body serial killings case.
Have a look at the new trailer showing off the characters of AI: The Somnium Files – nirvanA Initiative below.
AI: The Somnium Files – nirvanA Initiative launches for Switch on June 23 in Japan, June 24 in North America, and July 8 in Europe.
Leave a Reply