Amazon cancelling some Zelda: Breath of the Wild Master Edition pre-orders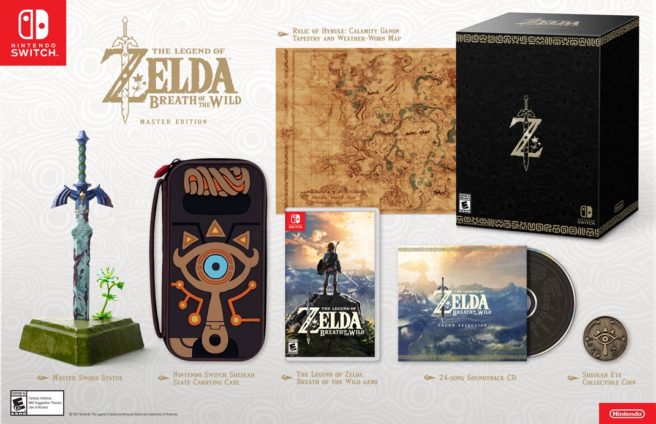 As stinky as it is, online order cancellations do happen from time to time. Occasionally retailers will mess up, or something will happen along the way that causes it to happen.
There's something strange taking place with Amazon though. Quite a few customers have shared an email received from the retailer about their Zelda: Breath of the Wild Master Edition pre-orders being cancelled. A $10 gift card is being handed out as compensation.
This definitely isn't an isolated incident. Several gamers shared the news on Twitter, while the same news also appears to be making the rounds on Reddit.
As for the email itself, the message reads:
"Hello,

We're contacting you about order #XXXXXX for the following item(s):

The Legend of Zelda: Breath of the Wild Master Edition – Nintendo Switch

We're unable to fulfill your order for the item(s) listed above because they aren't available from the supplier any longer. As a result, we've cancelled them from your order and your original payment method won't be charged.

We're sorry for any inconvenience or disappointment this may have caused. To help make up for the inconvenience, we've applied a $10 Amazon.com Gift Card to your account. This amount will be applied to your next eligible order automatically without entering a claim code.

We appreciate your business and hope to see you again soon.

Sincerely,
Customer Service Amazon.com"
It's a strange situation for sure, and an awful one at that. Having an important pre-order being cancelled out of the blue – and just a few days before release – certainly won't make anybody happy. If we hear anything else about the situation, we'll let you know.
Leave a Reply