Animal Crossing: New Horizons hackers increase stack max, allows for trade of fish and bugs, move the plaza, and more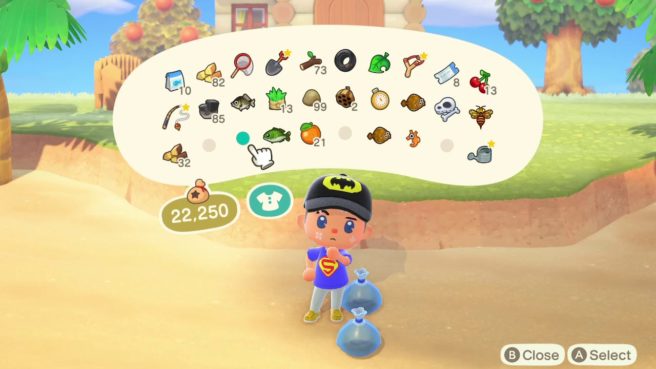 There's no question that Animal Crossing: New Horizons has been well-received, but players would love for Nintendo to implement certain types of features and functionality. It's unclear what sort of improvements are in the works, so some fans are taking matters into their own hands.
Hackers are using modded Switch systems and special software to cultivate the Animal Crossing experience to their liking. As one example, materials like wood and ore have had their limits increased from 30 to 99. Hackers have also made trading fish and insects possible with other players who are running the mod. Storing turnips in your house is also allowed, which certainly can come in handy. Crafting has also been improved by giving you "sets that spawn whatever materials you need for specific DIYs.
There are certain things that Nintendo would never implement such as cheats for walking through walls, making unbreakable tools, sped-up animations, freezing time, and changing the direction of a balloon. Hacking makes that and more possible such as spawning any item you'd like.
Polygon mentions one mod that decreases the amount of text in the game so that dialogue progresses more quickly. And finally, one hacker made it possible to move the plaza, which you can check out below.
Leave a Reply