Animal Crossing: New Horizons – item delivery and liquidation now enabled through Dodo Airlines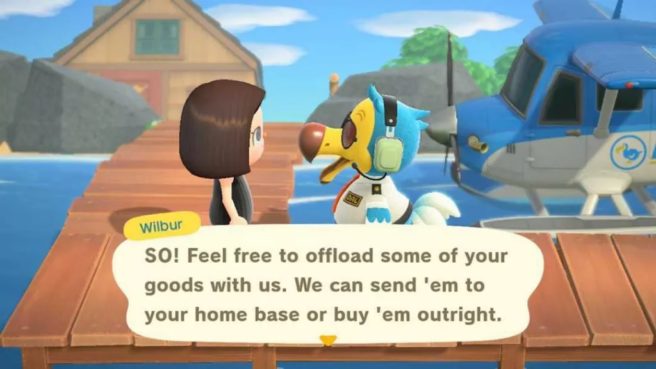 Animal Crossing: New Horizons has updated with a new feature from Dodo Airlines. As of today, players can sell items they find or ship them back home when exploring new islands.
Here's a full rundown as to how it works:
– If you travel to another island using your Nook Miles or pop to Harv's island, Wilbur tells you Dodo Airlines is now "dabbling in item delivery and liquidation"
– This enables you to send all of the goodies you find back home to free up space for more, or sell them then and there to empty out your inventory
– The items you ship will be delivered directly to your home storage
– You won't be charged Bells for using the service to send items back to your own island
– For liquidation, you can "unload your excess baggage"
– It essentially means you can sell what you find
– Wilbur explains that the selling feature comes in partnership with the Nook's Cranny
– Any items you sell to Wilbur will be bought for the same price you'd get from the shop's drop box
– The drop box lets you sell items when the Nook's Cranny store is closed
– You get a marked down price for any goods you sell
– Any Bells you earn will go directly to your Bank of Nook account the next day
We should also note that Wedding Season kicked off today in Animal Crossing: New Horizons, running through the end of the month. According to Nintendo, "players can visit Harvey's island to meet the married couple Reese and Cyrus, as well as help arrange and take anniversary photos with them in the wedding-picture studio." Players can receive wedding-themed items as a token of their gratitude.
Leave a Reply