Animal Crossing: New Horizons – Nook Shopping now offering items for New Year's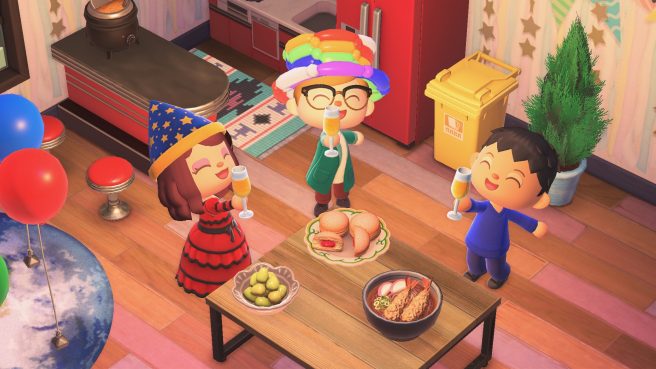 The new year isn't here just yet, but Animal Crossing: New Horizons is ready to ring in 2021. Nook Shopping is now offering a few different items to celebrate the big day.
Here's the lineup of a few food items you can currently get your hands on:
– Sparkling Cider, 1,000 Bells
– Twelve-grape Dish, for 1,200 Bells
– Berliner, for 1,200 Bells
– New Year's Noodles, for 1,300 Bells
It seems that additional seasonal food items will soon be added as well, including Kagamimochi and Olivier Salad. We're hearing that the Yut Nori is on the way as well.
You can access the items listed above on the Nook Shopping App (or on the Nook Shopping section, on the ATM, inside the Resident Services building), select Special Goods, then Seasonal.
Leave a Reply