Animal Crossing: Pocket Camp has best month ever in April thanks to New Horizons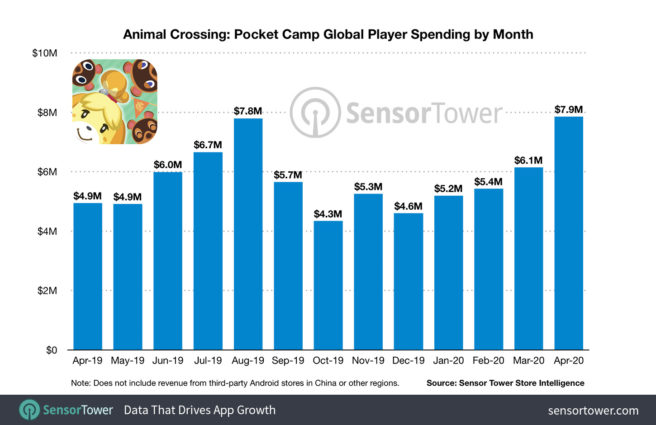 Animal Crossing: New Horizons has had a huge effect on its mobile counterpart. In April, Animal Crossing: Pocket Camp had its best month ever in terms of revenue and saw a massive spike in downloads.
A new report from Sensor Tower states:
In the seven days after the Switch title was released, Animal Crossing: Pocket Camp downloads increased about 229 percent week-over-week to 1.9 million, while player spending rose 106 percent to $1.7 million. In the month following the New Horizons launch, meanwhile, downloads grew 547.8 percent from the month prior to 8.4 million, while revenue shot up 27.1 percent to $7.6 million. The month of April 2020 also proved to be the game's best ever for revenue, generating $7.9 million in player spending.
Animal Crossing: Pocket Camp has now surpassed $150 million in lifetime player spending. It's also at 44.8 million installs, and April was the second best month ever at more than seven million.
Other stats include:
– Japan accounts for $112.8 million in player spending, or close to 74 percent of its total revenue
– The United States ranked #2 for revenue, generating $29.2 million, or 19 percent
– UK ranked #3, with approximately $2 million, or 1.4 percent
– $91 million from the App Store, or 59.6 percent of the total
– $61.6 million from Google Play, or 40.4 percent of its all-time gross revenue
– U.S. ranks #1 for installs at 16 million, or roughly 36 percent of the total
– Japan is next at 10 million downloads, or 22.3 percent
– France is third with close to 4 million downloads, or 8.6 percent
– 24 million installs from the App Store (53.5 percent)
– 20.8 million installs from Google Play (46.5 percent)
– Average gross revenue per download for Animal Crossing: Pocket Camp currently stands at approximately $3.40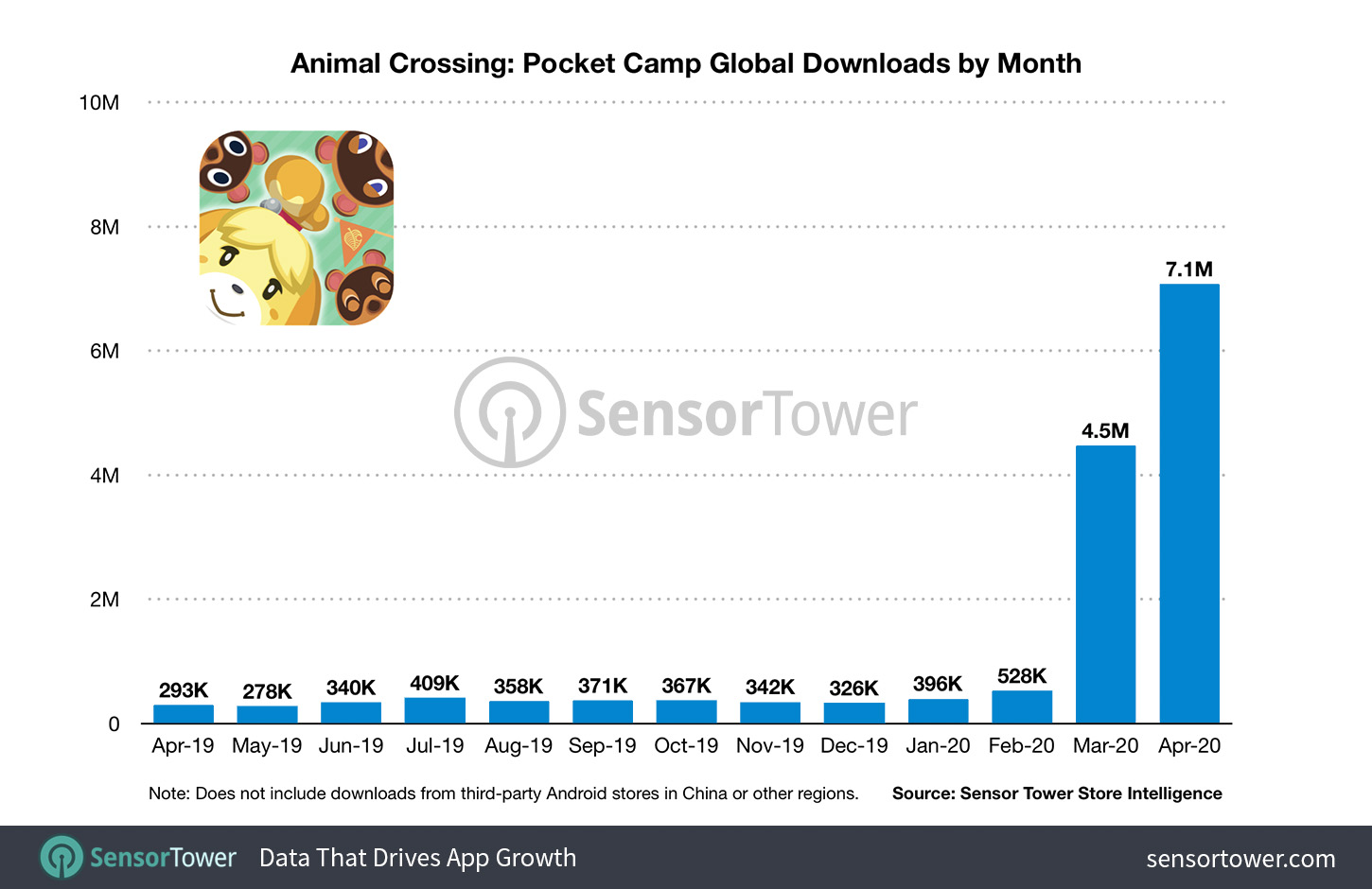 Leave a Reply