Antonball Deluxe slated for March, new trailer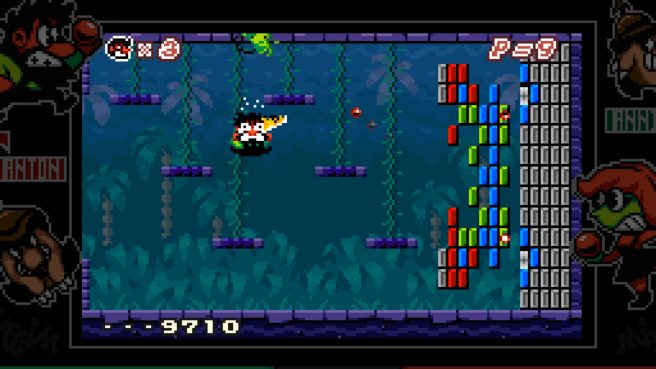 Following its announcement last year, Proponent Games and Summitsphere have set a release date for Antonball Deluxe. The arcade action game is slated for March 5.
Here's an overview of Antonball Deluxe, along with a trailer:
The breakout title from Summitsphere, Antonball Deluxe is a retro, high-octane smorgasbord of ballbusting arcade action! Starring a little red man named Anton – Boiler City's top exterminator – Antonball Deluxe quite literally turns the breakout genre on its head, blending traditional brick-breaking gameplay with tight, intense platforming.

No slouch on content, Antonball Deluxe truly lives up to its name in including three separate games:

ANTONBALL ARCADE
An enhanced low-definition remake of Summitsphere's legendary game jam title. After a long night on the town, Anton's struggling to find his way back home. Your mission is simple: break down every wall that stands in your path!

PUNCH BALL ANTONBALL
Help Annie use her balls to eliminate her enemies! The stakes are high, and the competition is hard. Do you have what it takes to be the Punch Ball Champion?

VS. ANTONBALL
The world's most intense game of ping-pong! Two players can compete in offline matches. You can throw trash cans at each other too.

Key Features

Brick-breakin', ball-bustin' gameplay with a platformin' twist!
Includes THREE games: Antonball Arcade, Punch Ball Antonball, and VS. Antonball!
69 levels of stimulating mole-mashin' action!
21 different characters to unlock and play as!
Share your balls with friends online and offline with up to four players!
A ballin', 100% original retro soundtrack!
Antonball Deluxe will be sold digitally for Switch via the eShop.
Source: Proponent Games PR
Leave a Reply