April Fools' Day 2021 roundup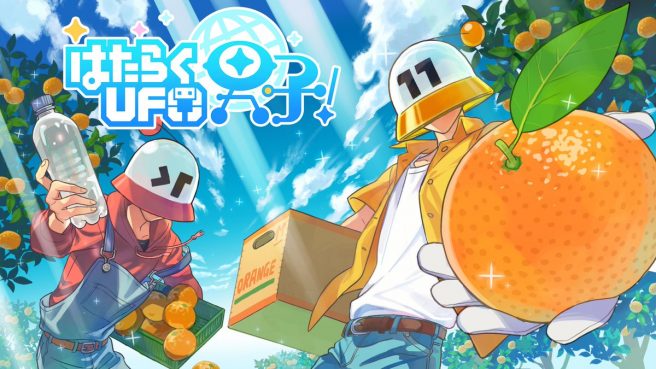 April Fools' Day is officially in full swing. As is tradition, publishers and developers are celebrating the day with all sorts of tomfoolery. There have been a number of announcements over the past day or so, though due to the event, most are not actually real.
We've rounded up some of the more notable Nintendo-related April Fools' Day postings below.
Part-Time UFO Men from HAL Laboratory
うそ新作ゲーム「はたらくUFO男子!」れす!
いけめんUFOふたりが四畳半をルームシェアしてバイト生活なのれす。
恋か仕事か友情か!どっきどきのバランスアクション!
「はたらくUFO男子!」は税込980まんえん(うそ)で発売中(うそ)#はたらくUFO #エイプリルフール pic.twitter.com/SUJSVqn7MH

— はたらくUFO【公式】 (@HatarakuUFO) March 31, 2021
Bravely Default – "Tales of Aserisk Holder: Prisoner" DLC
\追加DLC!/

当初ダグ&セレネのスピンオフのつもりでしたが、敵の方が中心になってしまいました ^^;

※店頭での売り切れもようやく解消したように思います#ブレイブリーデフォルト2 について気になっていたけどまだ、な方はどうぞチェックして下さいー m_ _m#4月1日 pic.twitter.com/4Nf6A1uyem

— ブレイブリーデフォルトII公式 (@BDFF_OFFICIAL) April 1, 2021
Blasphemous – "Screaming Sinners Mode"
Little Nightmares II: Cooking Mono
It's chaos in the School kitchen! With the Lunch Lady unexpectedly absent, one brave boy must do the impossible: satisfy a cafeteria full of Bullies with treats or he'll be the next ingredient in the pot!

Get ready to play the newest #LittleNightmares adventure: COOKING MONO! pic.twitter.com/z2KMrKO6FX

— Little Nightmares II (@LittleNights) April 1, 2021
Ty the Tasmanian Tiger 4 "3D remaster"
Are We Soulmates Or Am I Just Being Way Forward (WayForward)
Yacht Club Games' own yacht club
⛵️Greetings fellow boaters!⛵️

After years of development, construction, and planning, we are incredibly excited to finally pull back the curtain on one of our most anticipated projects! We are opening an independent Yacht Club!

For more info, visit:https://t.co/pjly1Je6Ds pic.twitter.com/smjJlap0sY

— Yacht Club Games (@YachtClubGames) April 1, 2021
Leave a Reply