Aragami Director's Cut listed for Switch by French retailer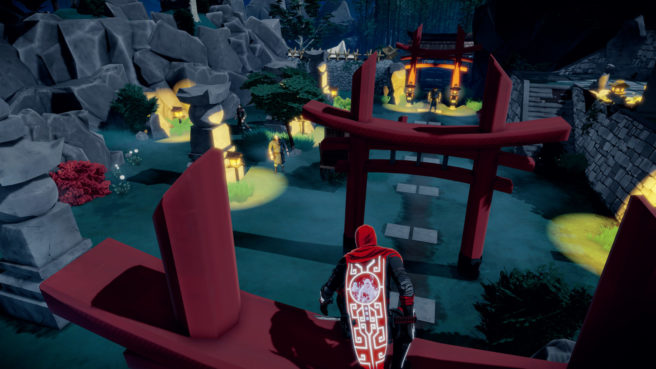 Aragami Director's Cut is coming to Switch, according to a listing from French retailer fnac. No release date is mentioned unfortunately, nor any word on what could be new in this version of the game.
Aragami originally came out last year. It's a third-person stealth game in which you play as an undead assassin with the ability to control the shadows. Some of the mechanics include using teleportation to reach any shadow, becoming invisible, materializing weapons, and summoning a shadow dragon to infiltrate the enemy ranks and dispose of your targets.
Continue on below for a more extensive overview of Aragami plus a trailer.
You are Aragami, a vengeful spirit with the power to control the shadows. You've been summoned by Yamiko, a girl imprisoned in the city fortress of Kyuryu. Embark on a dark journey full of blood and secrets to discover the truth about aragami. Infiltrate the occupied city of Kyuryu with your supernatural powers and fight Light with Shadow. Uncover a story about twin souls bound together by destiny that surpasses time and memory.
Key Features:

EMBRACE THE SHADOWS
Create your own shadows to become invisible. Teleport from shadow to shadow while you hunt down your targets. Use a wide array of Shadow Powers to creatively dispatch your enemies.

CHOOSE YOUR PLAYSTYLE
Multiple paths to beat each scenario and approach every situation. Play as a merciless emissary of death or an undetectable ghost. Your story, your choices.

BECOME ARAGAMI
Fight Kaiho, the army of Light, and rescue Yamiko – the mysterious girl that summoned you and that is the key to your existence.
Leave a Reply