Arc System Works warns against streaming BlazBlue: Cross Tag Battle's story mode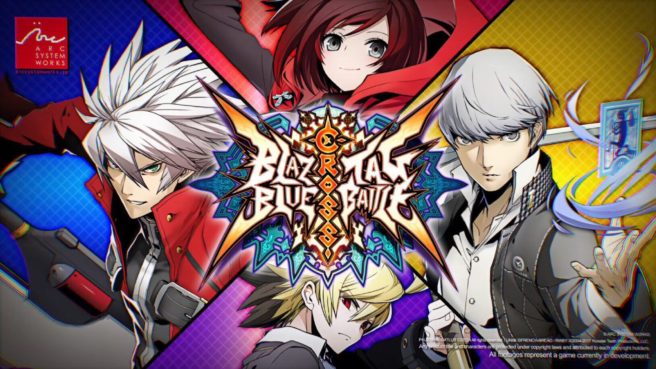 Arc System Works has outlined what BlazBlue: Cross Tag Battle players will be able to stream and upload when the fighter launches next week.
Matches, tutorial videos, online gameplay, and similar things of those nature are allowed. However, streaming story mode is forbidden. Arc System Works may allow "very short clips of Episode Mode content up to Chapter 2", though only for video content.
Those who go against Arc System Works' wishes may receive a content ID claim or possibly even a channel strike/account suspension.
The full information on streaming and uploading videos for BlazBlue: Cross Tag Battle is as follows:
This is an important and awesome time for us here at Arc System Works. BlazBlue: Cross Tag Battle is finally out (and on the verge of coming out in the West), and now you really Can't Escape From Crossing Fate!

The Arc teams have spent some serious time working hard to make sure BBTAG is a fun and accessible fighting game for new and old fans alike. It's hard to wrap our minds around the journey towards launch being over, but here we are. From announcement to launch, it's been a crazy ride.

Which bring us to this important topic: streaming and uploading content from BlazBlue: Cross Tag Battle. We want to give you the freedom to upload your amazing matches and online shenanigans. However, when it comes to story mode, that is where most of the restrictions and guidelines will reside. We want to make sure fans get to experience the Episode Mode with fresh eyes, and to that end, our video/streaming guidelines are as follows:

DO

– Stream matches to your heart's content. Either against other players (local or online), or against the CPU. Show off your mad skills.
– Put together tutorial videos to break down characters, teams, strategies, or show how to pull off that amazing combo. More power to you!
– Show us those online shenanigans, dance parties, and the like.

DO NOT

– Stream Episode Mode at all. Just don't. If you have to, very short clips of Episode Mode content up to Chapter 2 are permitted for video content only. Any longer clips, spoilers, or anything else is a danger area, so really, just avoid this all together.
– Stream or upload any music-only content. Music playing in the background during matches, online lobbies, and etc are totally fine. A soundtrack rip or upload is not.

These rules, in general, apply across the board with Arc System Works games. We understand how much work you put into your channels, and love and appreciate you supporting us by creating content from our games. Unfortunately, these rules are non-negotiable with the powers that be, and will result in your channel being issued a content ID claim, or worse, a channel strike/account suspension. We don't want this to happen because of us, so please, heed the rules above.
Leave a Reply