Arcade game Joe & Mac Returns lands on the Switch eShop next week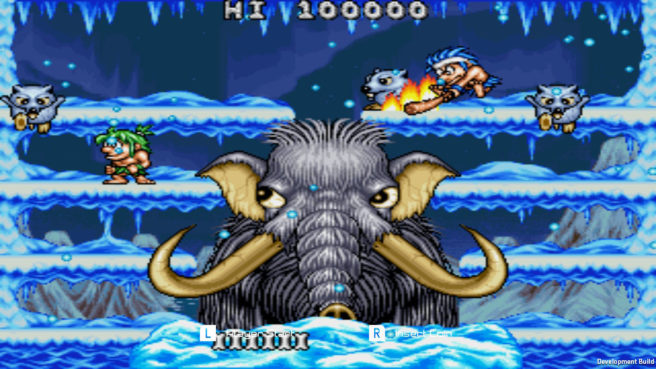 Joe & Mac Returns will be available on Switch next week, according to an eShop listing. Flying Tiger Entertainment will offer the title starting March 14.
Data East originally made Joe & Mac, a platformer, for the arcades and NES. Joe & Mac Returns would end up being an arcade-exclusive.
Here's an overview for Joe & Mac Returns, which will go for $7.99 on the eShop:
Grab your club and get ready to go on a wild, prehistoric adventure with the Cavemen Ninjas – Joe & Mac! You helped them get their girls in the first game, now get ready to help rescue them again!

The adventure continues as the green-haired Joe and the blue-haired Mac, cavemen who battle through treacherous terrain using only prehistoric weapons to fend off vicious beast and Neanderthal man alike in this beautiful sequel.
Source: Switch eShop
Leave a Reply