Arcadia Fallen launch trailer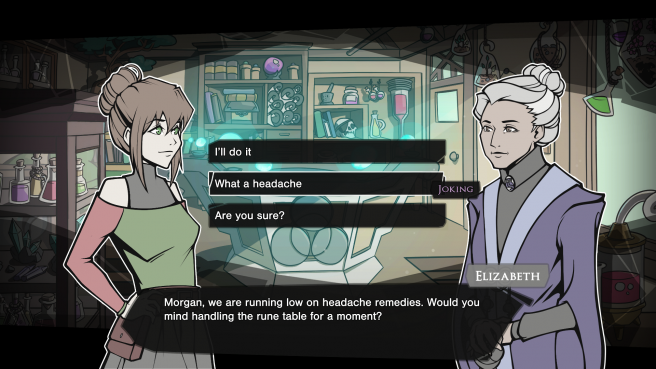 Publisher and developer Galdra Studios is bringing modern fantasy visual novel Arcadia Fallen to Switch today, and to mark the occasion, they have released a new trailer for the title. Check it out below the break.
Here's an overview for Arcadia Fallen:
Arcadia Fallen is a nordic inspired fantasy where roleplay and personal expression are in the front seat. It features a customizable protagonist and a dialogue system that allows players to shape their character's personality as they play. Will you be shy? Bold? Or the one forever telling jokes? Spend time with the cast of companions joining you on your journey, four of which you can romance (LGBTQ+ friendly), and if romance isn't your thing, you can form meaningful and deep platonic relationships with everyone.

Players will also need to hone their skills as an alchemist to solve crises and assist their companions. These puzzles are easy to learn, but difficult to master, and those who put time into becoming expert alchemists can use it to change the course of the story.

The game features more than 4.5 hours of fully voiced dialogue by talents such as Sarah-Nicole Robles (Luz from The Owl House; Encanto) and Sean Chiplock (Persona 5; Genshin Impact), with voice direction by Philip Bache (Life Is Strange; Skyrim).
Leave a Reply