Armello update out now (version 1.01)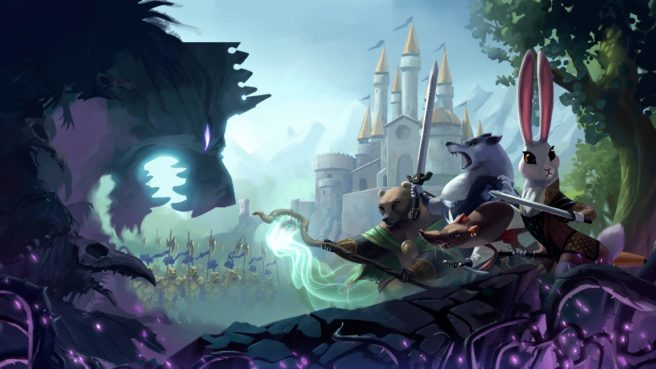 Armello has received an update on Switch, and it's a pretty notable one. Players can start accessing version 1.01.
The new update adds in touch screen support, multiplayer events, and much more. We have the full patch notes below.
Features

In-game inventory, inventory item previews, collectable dice skins, transmogrification of duplicate dice skins.
The hunt begins. Complete Multiplayer Games to find chests, open those chests to find Dice Skins!
Touch screen support in handheld mode.
Get your dirty hands up in there.
Client/server multiplayer infrastructure.
This is our new multiplayer logic overhaul that has been implemented on Steam. It is a behind-the-scenes rework that dramatically improves stability for multiplayer games.
Multiplayer events.
Fury Friday and Stranger Games, two weekly events will now be available to play!
Improved user handling and GDPR support.
We've improved the flow of how we communicate our intentions with the data we collect from your devices. This stuff is important, so please read through the relevant prompts if you get a chance. The TLDR is essentially that we make games and only ever use your data to make the game better.
Newsfeed caching improvements.
Extra! Extra! Read all about it!
Load time optimisations for Hero Select.
Now I've committed to commenting on every feature point, but this one is pretty straight forward. Really, it's just quicker.
Two new cards (Reliable Short Sword and Devious Ruse).
Available now in the Item deck and Trickery deck respectively.

Bug Fixes

Fixed a save game bug, which impacted progress towards achievements and ring/amulet unlocks.
Fixed a rare NMA (No More Actions softlock) occurring when entering combat with the King.
Fixed a bug where players can remain alive with 0 health.
Fixed a bug when playing a card on a creature that's just about to move would cause the card to be stuck in Waiting.
Fixed an issue when continuing a saved game a "DLC unowned" error would pop up.
Banes once again correctly attack after dungeon spawn.
Fixed an issue where the Commendation screen shows the count down timer to be 0 (even though it is counting down, sneaky).
Fixed an issue where the Commendation screen will still wait for 30 seconds even if all other players have left.
Leave a Reply