Atari announces Caverns of Mars: Recharged for Switch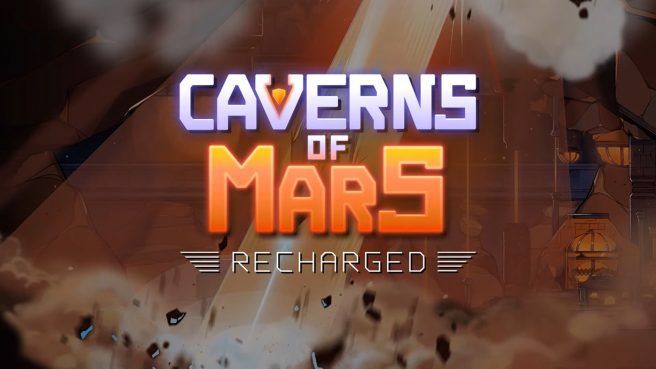 Atari is continuing on with its Recharged series of classic games, and has now unveiled Caverns of Mars: Recharged. This one will be on Switch starting March 9, 2023.
Caverns of Mars is a vertical shooter that was originally made for the Atari 8-bit family of home computers. The Recharged version has new content and features like updated visuals and leaderboards.
Here's an official overview:
Caverns of Mars: Recharged takes the easy, addictive appeal of the original game and adds more caverns, more challenges, more weapons, modern graphics and leaderboards. And it would not be a Recharged title without an amazing new original soundtrack.

In Caverns of Mars: Recharged you descend into tunnels beneath the surface of Mars in a mad dash to destroy the reactor and furthest depths of the enemy's base. Dodge debris, clear out obstacles, and blast enemies, all while conserving ammunition as you descend at high speed into enemy territory. Your ammo is limited and enemies are plentiful, so make every shot count.
Watch a trailer for Caverns of Mars: Recharged below.
Leave a Reply