Atooi gauging interest in Chicken Wiggle for Switch via Kickstarter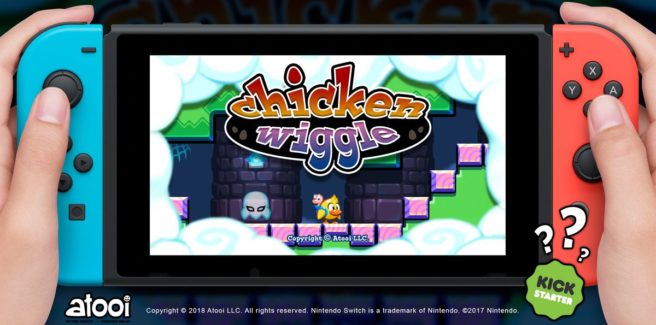 Atooi released the 2D platformer Chicken Wiggle, complete with a level editor, for 3DS last year. Since the system was late in its lifecycle and Switch had been soaking up the limelight, it was a bit overlooked.
Atooi is now gauging interest in a potential version of Chicken Wiggle for Switch that would be supported on Kickstarter. Founder Jools Watsham said on Twitter that new HD artwork would be included.
As for the Kickstarter campaign, it would be "as low and reasonable as possible." The funding goal would be in the range of five figures.
Gauging interest in bringing CHICKEN WIGGLE: RE-HATCHED to #NintendoSwitch via a @kickstarter campaign. This is a port of the 3DS game – including level editor and online sharing – with beautiful new HD artwork (+ retro option). Please RT, Like, Comment. Get plucky! pic.twitter.com/qhs9sNhlv1

— Jools Watsham (@JoolsWatsham) January 9, 2018
Leave a Reply