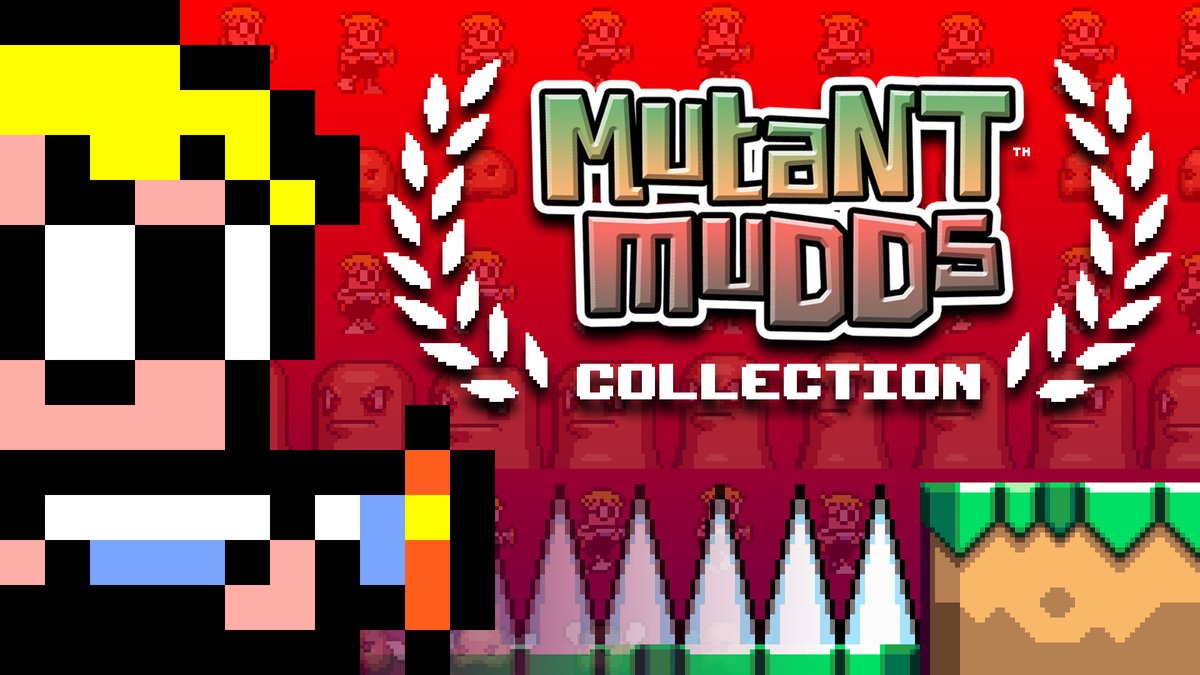 Atooi has announced a new Thanksgiving sale on Switch games. Starting today and lasting until November 30, titles will be discounted by 50%.
Here's the full lineup: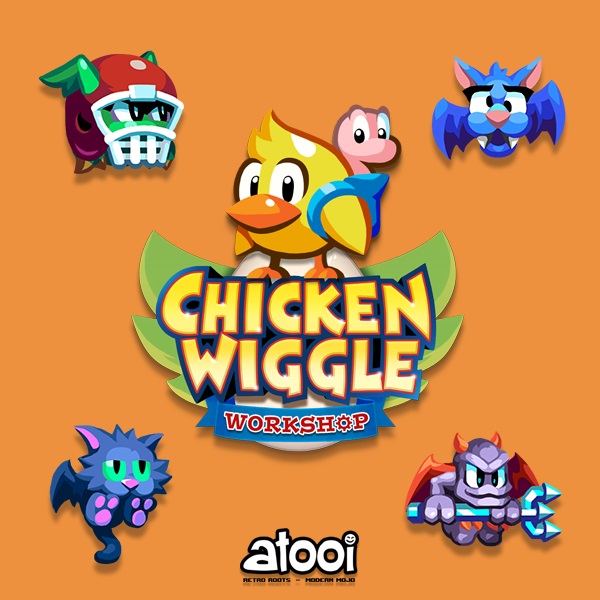 Chicken Wiggle Workshop never had a firm release date, but Atooi was aiming for December. However, the project is now moving officially to early 2019 as the developer attempts to "ensure the game is the best it can be for Nintendo Switch, and that goal is becoming a truly exciting reality as we move forward with each step in development."
Atooi provided the following status update on development today: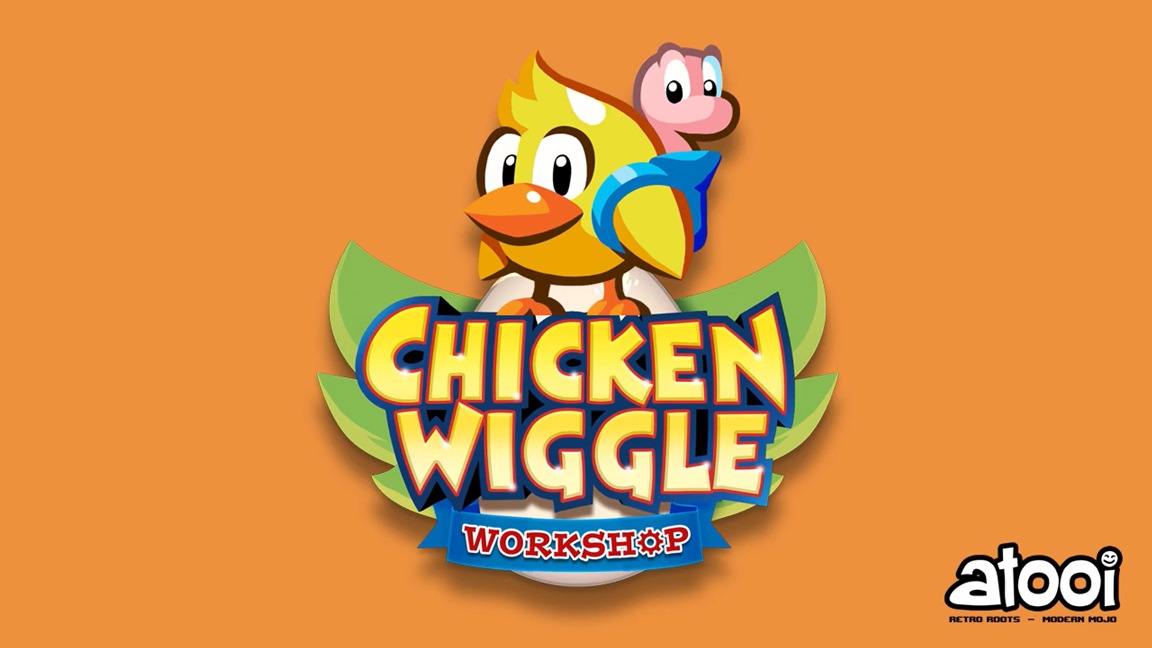 Atooi posted a video showcasing the first off-screen footage for the platformer Chicken Wiggle Workshop. Watch it below.
Chicken Wiggle Workshop was originally released on 3DS. The new version was funded for Switch on Kickstarter, and will have optional HD artwork and an orchestral soundtrack from Grant Kirkhope.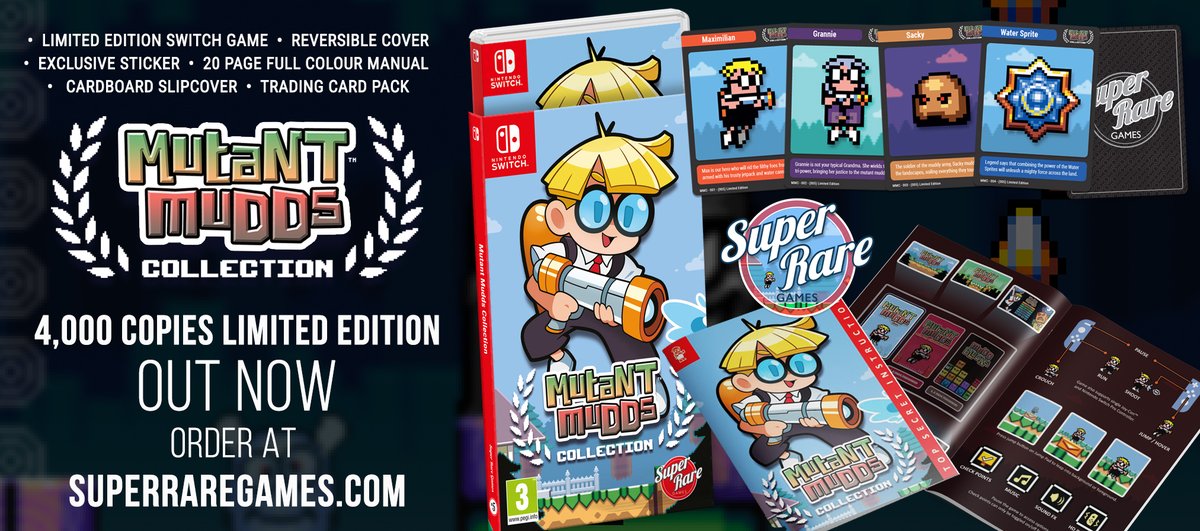 Update: There's also a bundle for Mutant Mudds Collection, Worms W.M.D, and Snake Pass here (thanks StrawHatEevee).
---
Original: Super Rare Games is now offering the physical version of Mutant Mudds Collection through its website. Orders can be placed here. Only 4,000 units will be produced.
If you plan on purchasing a copy, you'll need to fork over $35. Copies will ship on September 6.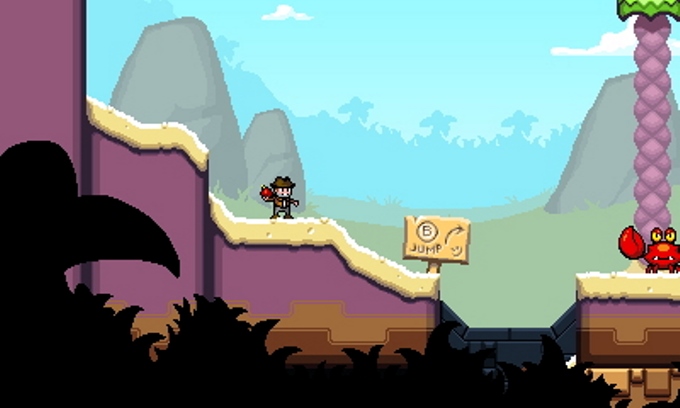 It's been years since we've heard anything about Treasurenauts, the action platformer developed by Atooi. In a recent video update, Jools Watsham has revealed that development for the game is actually still ongoing. However, development has now shifted from the Nintendo 3DS to the Nintendo Switch because, according to Watsham, the handheld is not a fruitful market for indie developers:
Treasurenauts … that's progressing really well – yes, we're still making it, yes – it's going to come out eventually. It will definitely, of course, be on the Switch, along with other platforms – not the 3DS, though, unfortunately, because it's just not a market that is particularly fruitful for indie developers.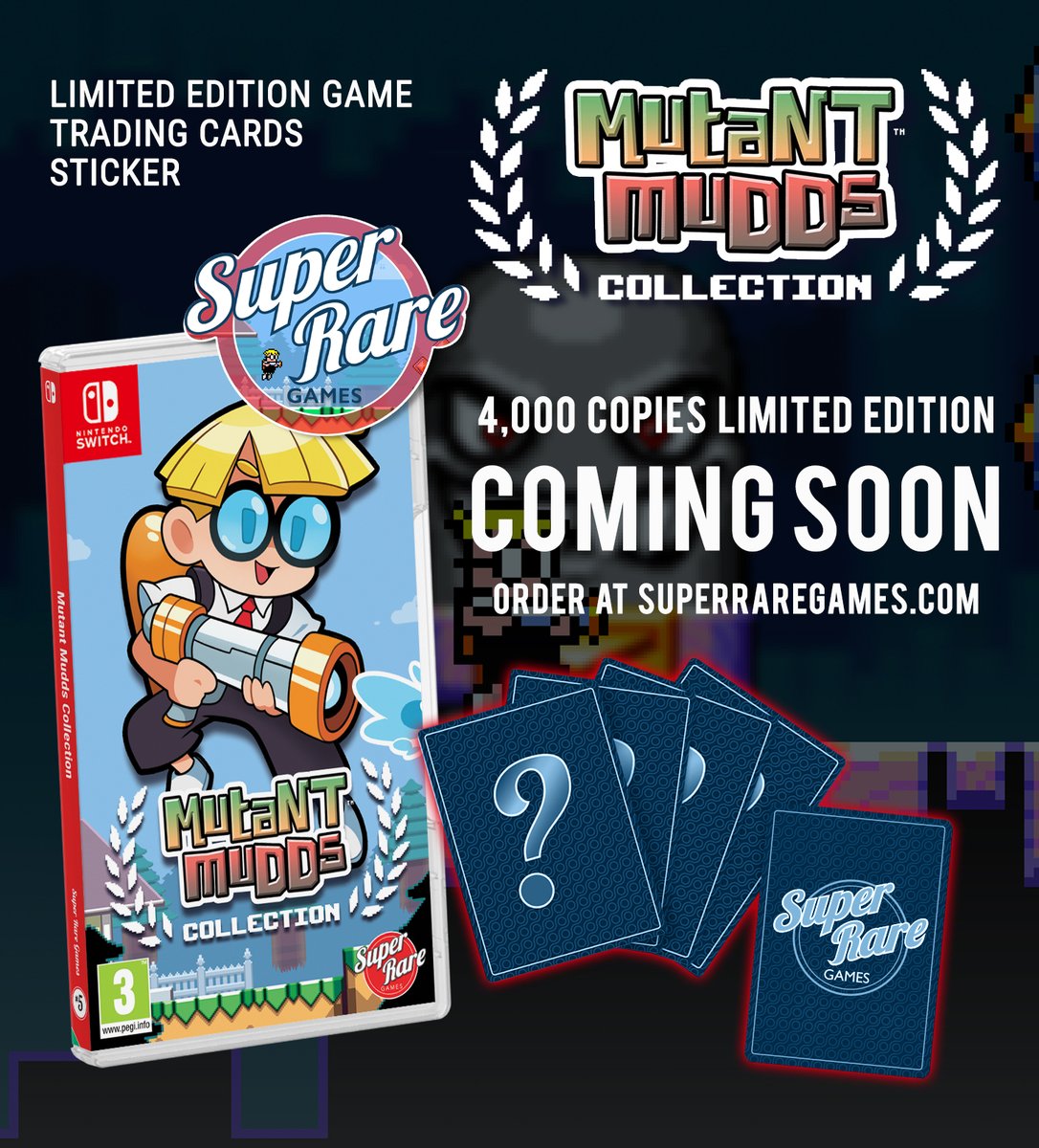 Mutant Mudds Collection is receiving the physical treatment, Atooi has announced. The studio has teamed up with Super Rare Games on the release.
A date for the physical version of Mutant Mudds Collection has not yet been confirmed. However, news is coming "soon" on that front.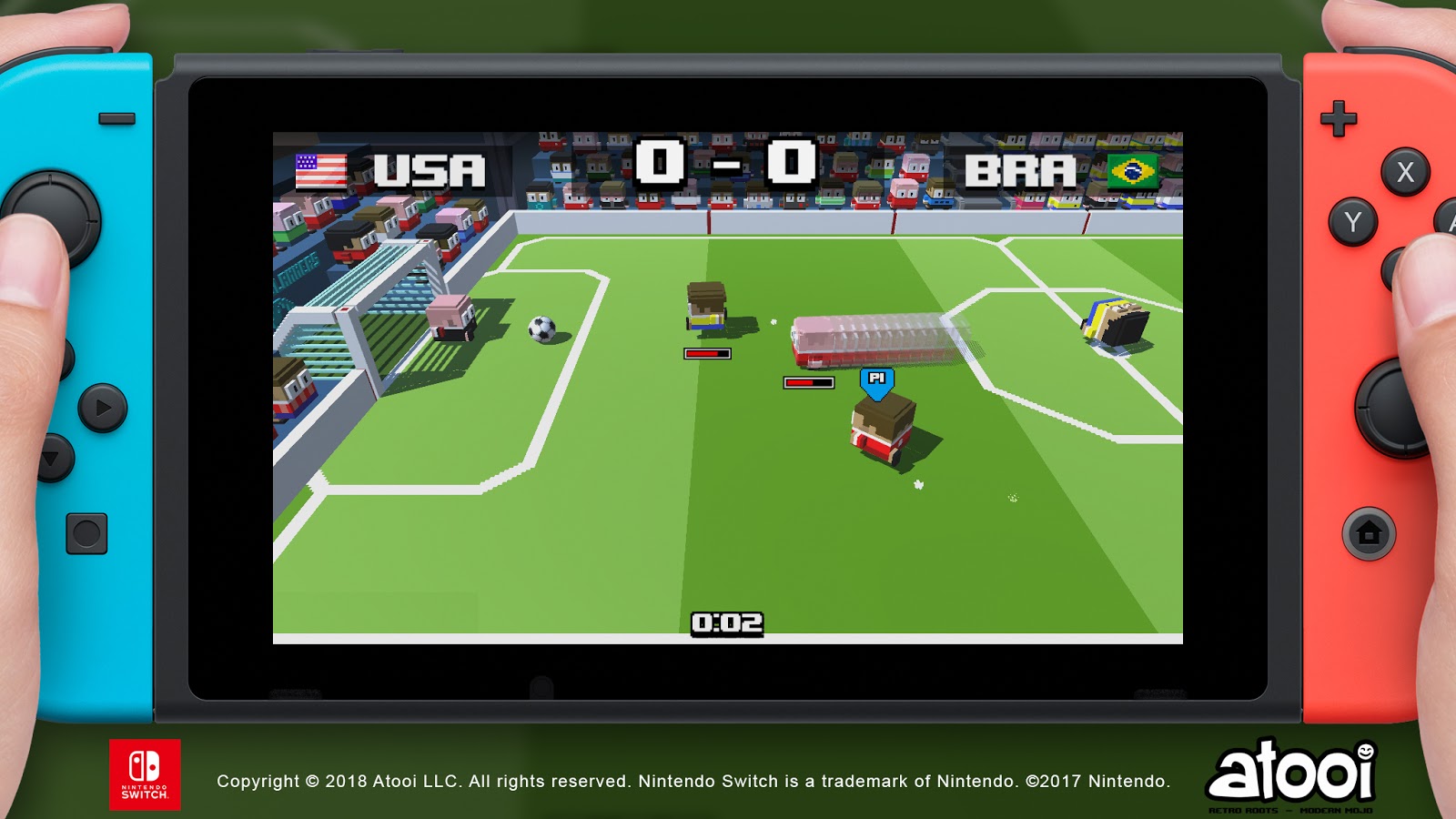 Soccer Slammers, the latest game from Atooi, hits Switch this coming Thursday. Have a look at some footage below.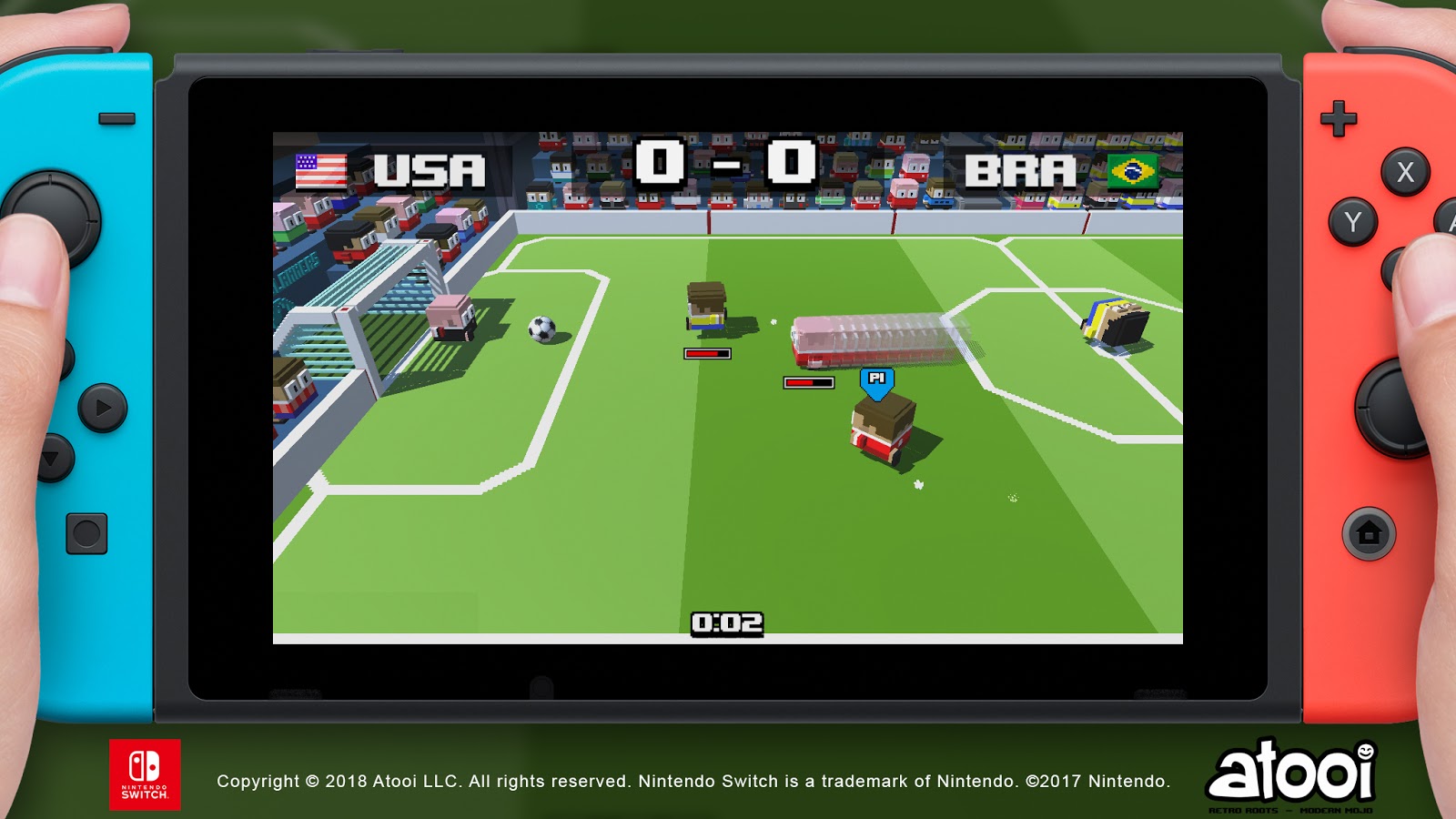 Atooi issued a new trailer for its Switch eShop game Soccer Slammers, arriving next week. We've posted the video below.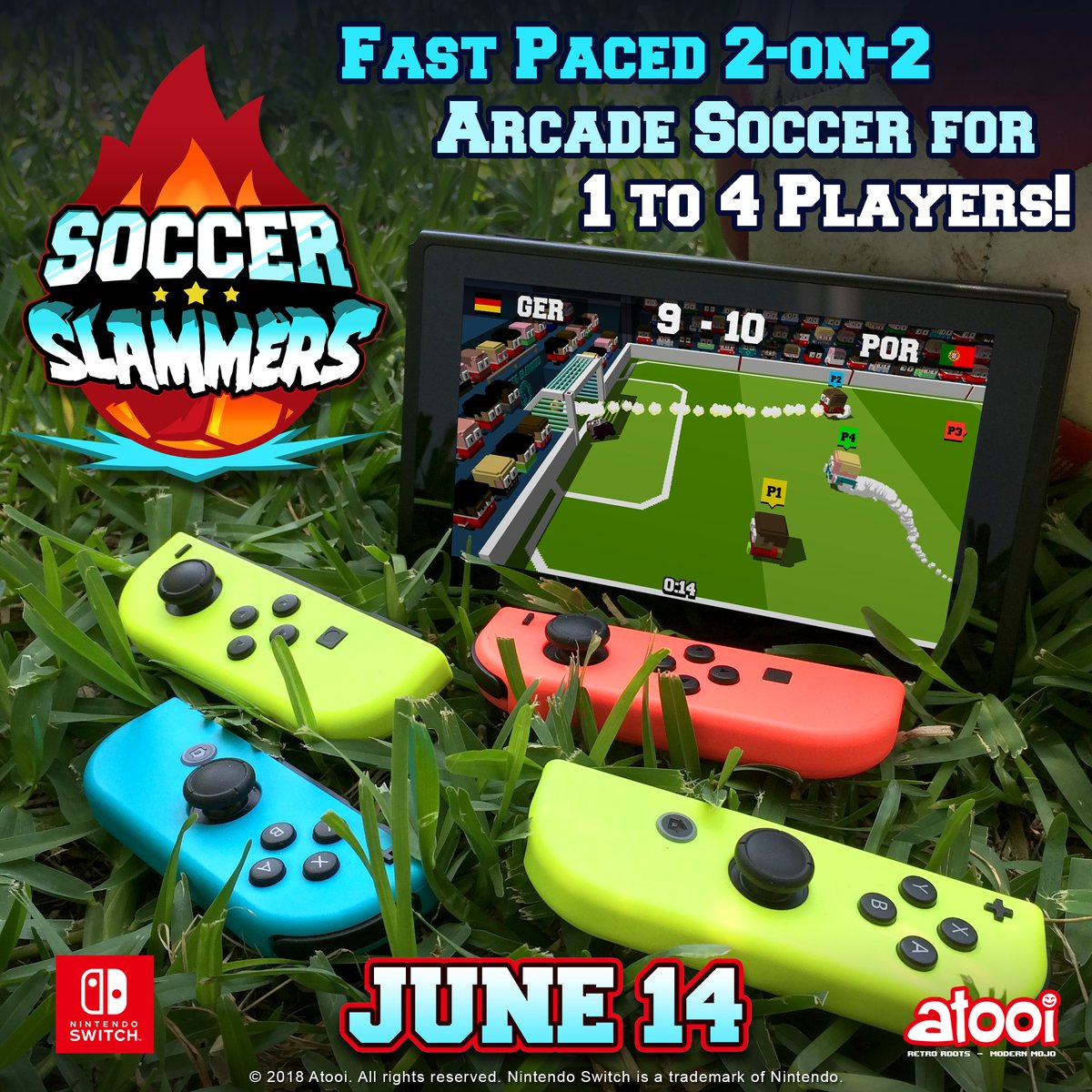 Soccer Slammers is coming to Switch on June 14, Atooi boss Jools Watsham has announced. That date applies to North America, Europe, Australia, and New Zealand. Pricing is set at $9.99 / €9.99 / £8.99.
We've posted an overview for Soccer Slammers below. Expect a trailer soon.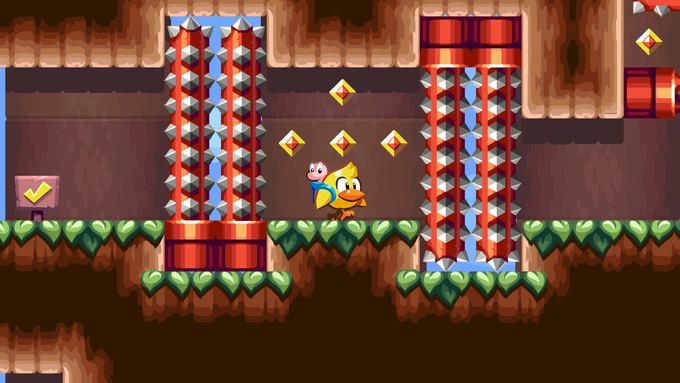 Chicken Wiggle Workshop's Kickstarter came to an end today. It went very well for Atooi, as the funding goal was met. Additionally, in the final few hours, one stretch goal was reached.
Having raised $35,000, Chicken Wiggle Workshop will feature a new orchestral soundtrack. Grant Kirkhope, who worked on Mario + Rabbids Kingdom Battle most recently, will be providing music.