Atooi hosting Thanksgiving sale on Switch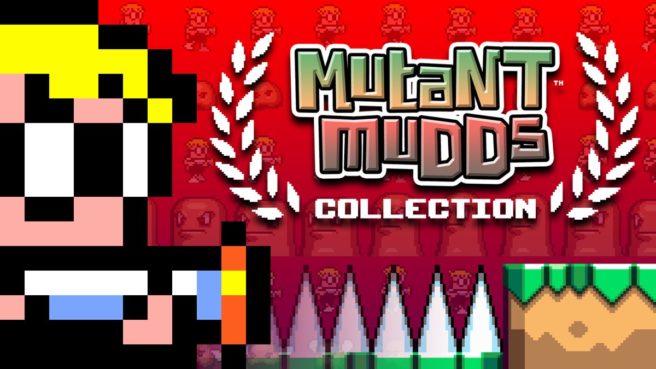 Atooi has announced a new Thanksgiving sale on Switch games. Starting today and lasting until November 30, titles will be discounted by 50%.
Here's the full lineup:
Mutant Mudds Collection – Now Only $7.49 (usually $14.99):

2D Platforming Fun! Armed with a heavy-duty water cannon, Max has what he needs to vanquish his long-term nemesi: the Mutant Mudds. Max must blast and hover his way across the soiled landscape to seek out mysterious Water Sprites. Legend says collecting all of the mysterious Water Sprites will wash the filthy Mutant Mudds away for good!

Mutant Mudds Collection contains three games: Mutant Mudds Deluxe, Mutant Mudds Super Challenge, and Mudd Blocks.

Xeodrifter – Now Only $4.99 (usually $9.99):

Metroidvania Action! Blast your way through alien landscapes, seek out valuable secrets, and defeat ancient guardians to unlock powers from a legendary supreme culture in this exciting journey of mystery and adventure.

Totes the Goat – Now $2.49 (usually $4.99):

Addictive Puzzler! Jump from platform to platform – bringing each one back to life – while avoiding hazardous Wily Wolves, Cranky Crows, and Bully Bears – oh my! Once a level is fully rejuvenated, hop down to the next level for an endless journey of jumps!

Soccer Slammers – Now $4.99 (usually $9.99):

Arcade Sports! Crush your opponent by mastering power shots, slam tackles, bank shots, super sprints, and team combo-shots!​ Warm up with a two minute Quick Game or go for glory in the World Cup against the top 32 teams in the world.
The discounts listed above will be live in North America, Europe, and Oceania.
Leave a Reply