AVICII Invector Encore Edition launches for Switch in September, demo in August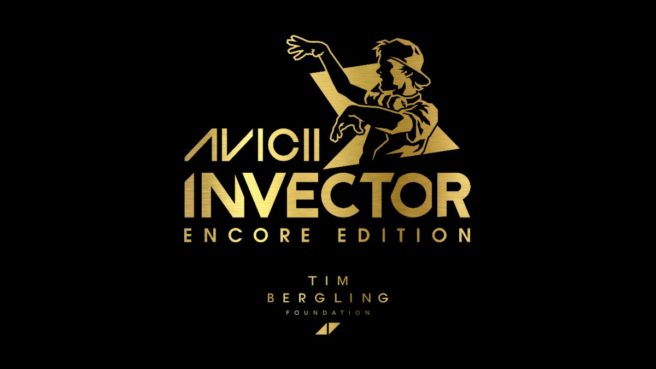 Wired Productions and Hello There Games have finally dated the Switch version of the rhythm game AVICII Invector. It will release on September 8, the two companies announced today.
Below are the full details on the upcoming launch:
Created by Hello There Games, in partnership with Wired Productions Ltd., and supported by AVICII Music, AVICII Invector Encore Edition continues the vision set out by AVICII himself: fusing music with gameplay, AVICII Invector Encore Edition will give players a new way to experience the artist's legacy.

In the spirit of celebrating AVICII's music, AVICII's friends and family have completed this project, started by the Swedish DJ himself, as AVICII Invector Encore Edition takes players on a pulsating adventure, soaring through stunning environments with the precision and skill to master all difficulties. Tim Bergling's vision for this musical experience will have players turn up, tune-in and fully immerse themselves in an audio/visual dimension of serene visualscapes.

Both the Wired Productions and Hello There Games teams are music fans through and through and recognize music's ability to make a lasting impact on the world stage. As such, all music royalties will support The Tim Bergling Foundation, which advocates for the recognition of suicide as a global health emergency and promotes removing the stigma attached to the discussion of mental health issues.

The track list includes:

1. Broken Arrows – M-22 Remix
2. Can't Catch Me
3. Fade into Darkness
4. Fades Away
5. For a Better Day
6. Friend of Mine
7. Gonna Love Ya
8. Heaven
9. Hey Brother
10. I Could Be The One
11. Lay Me Down
12. Levels
13. Lonely Together

14. Pure Grinding
15. Sunset Jesus
16. Talk To Myself
17. The Nights – AVCII by AVCII Remix
18. Tough Love
19. True Believer
20. Waiting for Love
21. Wake Me Up
22. What Would I Change it to
23. Without You
24. You be Love
25. You Make Me

The new, additional Encore Edition tracks are listed below.

Tim Song Pack

1. Bad Reputation
2. Freak
3. Heart upon my sleeve
4. Peace of mind
5. SOS

Magma Song Pack

1. Addicted to you
2. My Feelings For You
3. Seek Bromance
4. Sunshine
5. Trouble
Those that are interested in AVICII Invector Encore Edition will be able to try out a demo on the eShop, which is scheduled for August.
AVICII Invector Encore Edition will be sold both physically and digitally. Pricing is set at $29.99 / €29.99 / £24.99.
Source: Wired Productions PR
Leave a Reply