Bad Dream: Coma, Fishing Universe Simulator heading to Switch next week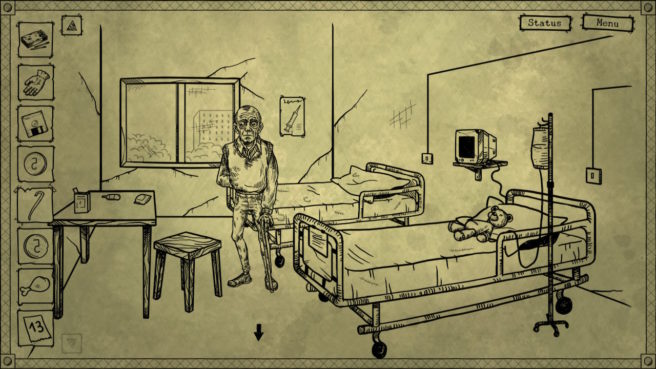 Forever Entertainment has two more games ready to go on Switch next week. On January 24, Bad Dream: Coma and Fishing Universe Simulator
We have the following overviews and trailers for both games:
Bad Dream: Coma
Tip of the Iceberg

The game is designed in the "action-reaction" way and there are no obvious choices. Beat the game once and then be curious "What if I would do it differently". Sometimes it's not so obvious but from time to time you'll see huge differences. The smallest things can be the most rewarding.

Dark, Sad, and Disturbing World

Visit the place known from the previous chapters of the Bad Dream Series. Encounter well-known creatures in their new form, or find the way to erase them from your memory and turn this dream into the peaceful nap.

Features

– a highly atmospheric world created with simple yet beautiful graphic design, and carefully selected sounds

– non-linear gameplay with high replayability

– hidden content for curious players

– original soundtrack
Fishing Universe Simulator
Fishing Universe Simulator is a comprehensive fishing simulator which allows using various techniques, in different places around the world!

If you are bored of waiting for fish to take and falling asleep in front of the console, this means that you have played a bad game! In the Fishing Universe Simulator this will never happen. Select the appropriate equipment and bait, cast your line and wait for a bite. Success is guaranteed!

Everybody likes to use diverse equipment, which you will find in our game. An enormous quantity of rods, reels, baits, and lines are waiting for you to discover.

Every fisherman likes to admire his trophies. Some release their fish, other stuff and hang them on their walls. In Fishing Universe Simulator you can exactly do the same! Decide yourself what you want to do with the fish you catch. Sell? Release? Stuff? The choice is yours!
Bad Dream: Coma and Fishing Universe Simulator will be priced at $9.99 each on the Switch eShop.
Source: Switch eShop
Leave a Reply