Baldo: The Guardian Owls getting a physical release on Switch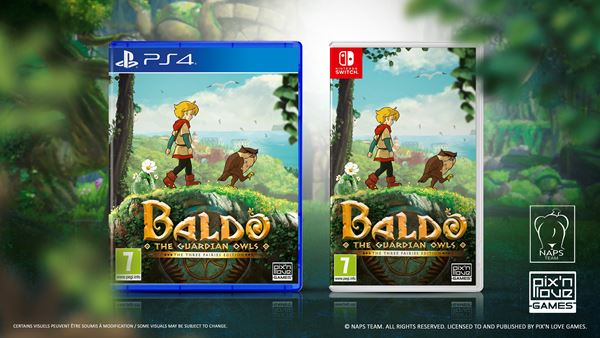 Today, Pix'n Love Games announced that it's teaming up with Naps Team on a physical release of Baldo: The Guardian Owls for Switch.
The title will be offered with a standard edition and numbered collector's edition. Specifics of the latter haven't been shared, however.
For those that need a refresher on the game, check out the following overview:
A true invitation to travel, Baldo: The Guardian Owls stands out as one of the best action/adventure games of recent years. Served by a grandiose artistic direction and a gallery of magical characters paying homage to the great Japanese animated films, Baldo shines also and above all for the ingenuity of its dungeons, the intelligence of its puzzles and the coherence of its vast universe. An exciting adventure that will immerse you in a magical world filled with mysteries to solve, temples to explore, cities to discover and monsters to defeat!
Pre-orders for the physical release for Baldo: The Guardian Owls on Switch open on May 3, 2022 at 8 AM PT / 11 AM ET / 4 PM in the UK / 5 PM in Europe on Pix'n Love's website here. Copies should ship sometime this summer.
As a reminder, Baldo: The Guardian Owls just received a major updated – titled "The Three Fairies" – which added a new adventure and more. Full details are accessible here.
Release: Pix'n Love PR
Leave a Reply