Battery Jam planned for November release on Switch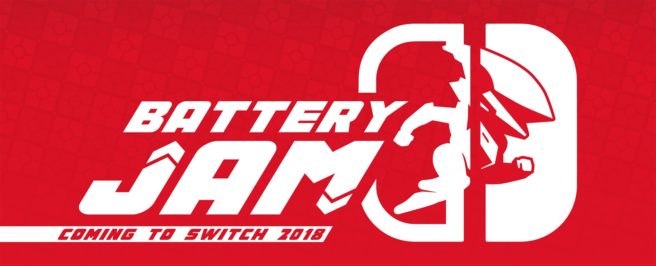 Battery Jam was confirmed for Switch earlier in the year. Today, developer Halseo announced that it'll be coming to the eShop in November.
Battery Jam is a local multiplayer game in which you take down opponents and compete for capturing tiles. There are eleven varied environments, and each stage features "different obstacles to keep the party going while trying to triumph others."
Here's some additional information and a trailer:
Battery Jam is a local multiplayer game of competitive territorial mayhem! Use the boombox to smash your opponents, capture their tiles, and dominate the arena! Choose one of four Jammers and compete to have the most tiles at the end of every match! Take on your friends or play alone in Free-for-All or Team mode across six levels, with more on the way!

– Smash your opponents into a pile of bolts with the Boombox!
– Capture tiles with each opponent you destroy!
– Dominate the arena by securing the most tiles!
– Fight your way across a constantly shifting arena as you steal and defend tiles!
Source: Halseo PR
Leave a Reply