Battle Calculator released on the Switch eShop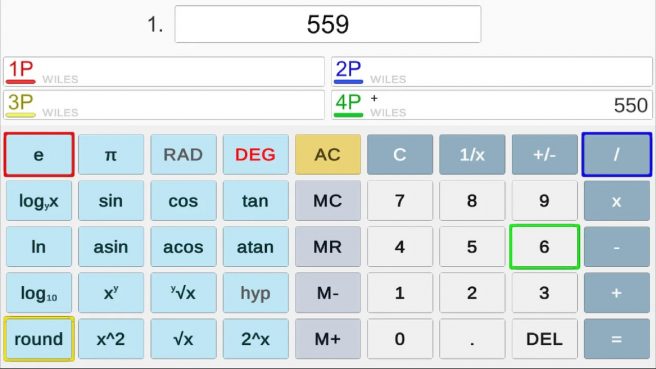 Earlier this year, a calculator app released on the Switch eShop. If that didn't excite you, perhaps Battle Calculator will.
Battle Calculator is described as "a game that is fun to play together and uses your brain a little." It also functions as a regular calculator.
Here's additional information from the eShop page:
A game that is fun to play together and uses your brain a little.

Your calculation skills, knowledge of functions, and reflexes will be tested.

Rules of the game
1. You can use only 0〜9,0.1〜0.9.
2. Make the number by using the four arithmetic operations and so on.
3. The first is the winner.

The game proceeds as follows
1. The number is determined randomly.
2. The first person to make the number wins.
3. The winner is the person who reaches the pre-set number of wins the fastest.

– Items that can be set in the game
The number of wins can be changed from 1 to 10.
The number of digit in the questions can be changed from 2 to 9.

– You can also use it as a normal functional calculator. It supports both touch screen and Joy-Con controllers.

– What kind of people should buy this?
Parents with children who have learned multiplication table, or the children themselves.
Students who have learned trigonometric, exponential and logarithmic functions.
Those who are familiar with functions or function calculators.
Those who want to have fun exercising their minds with their children or grandchildren.
Battle Calculator costs $14.99 on the Switch eShop.
Source: Switch eShop
Leave a Reply