Battle Princess Madelyn delayed again on Switch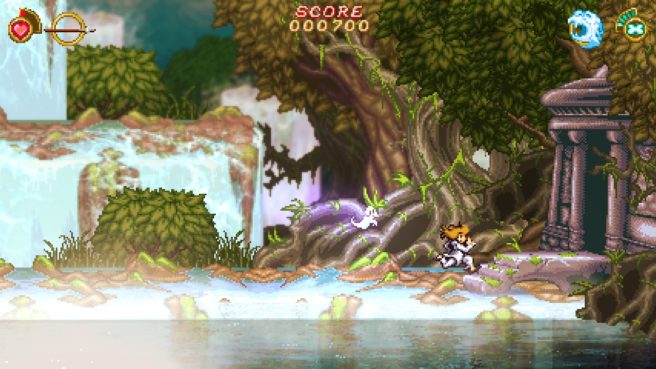 Battle Princess Madelyn was originally slated for release on December 6. While that happened on a couple of platforms, the Switch version was bumped back to December 13. Unfortunately, another delay has just been announced.
Battle Princess Madelyn has yet to receive a new date on Switch. The game "is now pending clearance from Nintendo, along with the release date, with new patches having been completed and submitted." We should know when we'll be getting it "within the next week."
Meanwhile, here's a comment from Casual Bit Games about the situation and what has been done since launch to improve Battle Princess Madelyn:
"Unfortunately, the delay for Switch (and PS4 (NA)) was unavoidable, but these extra weeks have resulted in superb feedback from some top gaming media, and experts, which means some new and exciting additions to the game will occur over the next month via patches updated through all the stores. Some gamers, although loving the game, have been frustrated by certain strategies in what is an 'old school' concept. As such a help and hints system patch will be available shortly to aid the player. We have been totally transparent throughout and hope gamers will continue to feed us information. Due to the length of time it takes to get patches through the different publishers, we hope that the Switch version will be out very soon. We will ensure that all of the bug fixes and changes we took in from feedback are in the game on launch. Thank you for your understanding." Christopher Obritsch – Causal Bit Games.

Added and Improved – Get a Patch!

New patches are rolling out daily for Windows PC on both Steam and GOG.com, and include more saves and features designed to make progression easier and less frustrating, whilst keeping the same engrossing challenges. Earlier levels have been made a little more intuitive at the start, to allow gamers to adjust to the pace and strategic challenges on offer. Game glitches, pertaining to the frame rate and speed, have been rectified and now Fritzy, the dog, will bark when he's near treasure. Additional the use of the arrow will also give more directional assistance.
Source: Casual Bit Games PR
Leave a Reply