Beast Breaker, from the creator of Threes, coming to Switch this month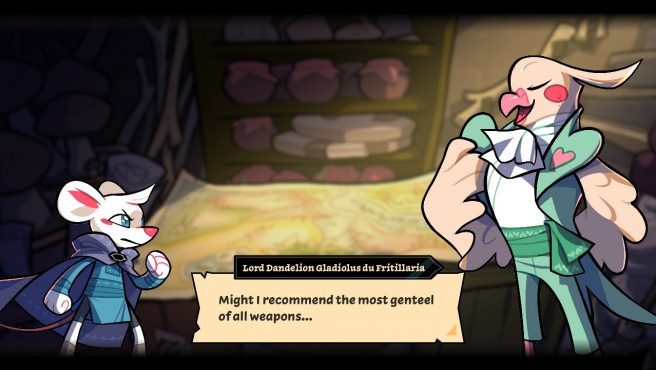 Earlier this year, we reported on a new Switch game known as Beast Breaker. The project, described as a turn-based "mouse-bouncing adventure", is now just a couple of weeks away from landing on Switch.
Beast Breaker comes from Vodeo Games. The company was formed by Asher Vollmer, creator of the extremely popular and well-regarded puzzle title Threes. Switch never received Threes in the end, but the system is at least getting Vollmer's new project.
Beast Breaker is an action adventure title in which you take on the role of Skipper, "tasked with defending innocents from giant mosaic Beasts that threaten to destroy everything." Players can expect a mixture of pinball physics and tactical decision making. The game involves choosing a style of attack, lining up the best angle, and launching to have Skip bounce around the screen and break enemies to pieces.
Vodeo Games promises "a vibrant cast of characters who will help you on your journey". Also planned are four unique fighting styles, the ability to craft new weapon parts, mixing and matching hundreds of weapon components, a mechanic to recruit allies with their own battle abilities, and more.
Here's a trailer:
Beast Breaker will be sold digitally for Switch via the eShop starting on September 23. Pricing is set at $15.
Access the official Beast Breaker website here.
Source: Switch eShop
Leave a Reply