Behind the Frame: The Finest Scenery release date set for June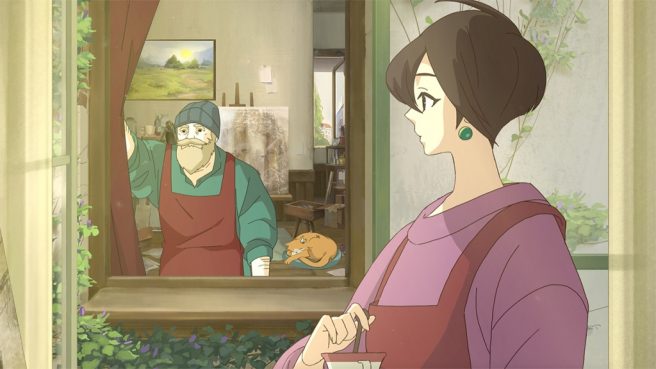 Behind the Frame: The Finest Scenery now has a release date on Switch. Publishers Akupara Games and Akatsuki Taiwan, along with developer Silver Lining Studio, today confirmed that the game will be available on June 2, 2022.
Behind the Frame: The Finest Scenery was announced for Switch back in December. It last had a general Spring 2022 release window.
When it goes live on Switch, Behind the Frame will include a new story parallel to the events of the main story. Players will also be able to gesture paint strokes at the screen, and touchscreen usage is supported.

Here's some additional information about Behind the Frame: The Finest Scenery:

Behind the Frame is a vivid, interactive fiction about an aspiring artist on the cusp of finishing the final piece of her gallery submission.

A relaxing, eloquent experience that can be played at any pace. Become immersed in a panoramic world filled with resplendent colors, beautiful hand-animated visuals, and a smooth, easy-listening soundtrack.

As a passionate artist, seek the missing colors that will bring your paintings to life – all while remembering to take the occasional coffee and breakfast breaks that keep you going. There is more than what meets the eye, for every painting has a story to tell.

Key Features

• Paint, sketch, and retouch your artwork to complete your masterpiece and your memories
• Dive into and explore beautiful panoramic, hand-animated worlds inspired by Miyazaki/Studio Ghibli visuals
• Experience an evocative story, through the eyes of a passionate artist
A new trailer going along with the release date news for Behind the Frame: The Finest Scenery can be found below.
Source: Akupara Games PR
Leave a Reply