Belle Boomerang launch trailer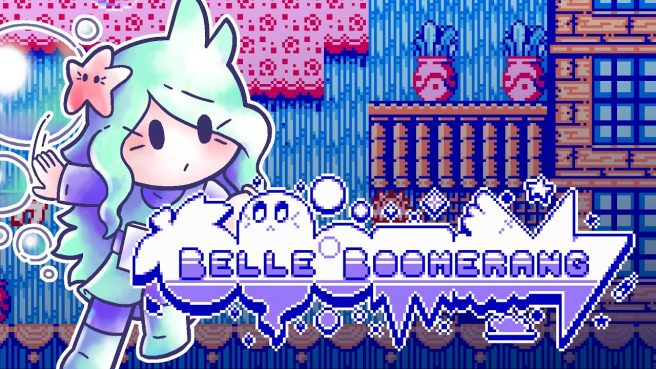 Narwhalnut has shared a new launch trailer for Belle Boomerang, its upcoming action platformer. This comes ahead of the release next month.
Here's a quick refresher on the game:
The monarchs have been placed under a monstrous curse! Play as Belle with the aid of her legendary boomerang, and raise the curtain on this evil scheme. Leap through a world full of charming creatures and lively environments, inspired by the shining stars of the golden age!

No boomerang alone can save this kingdom… Toss cherries, inspirit statues, and soar through flame-filled skies!

Key Features

• An Array of Powerful Abilities: There is no shortage of unique power-ups to keep the energy high!
• Bursting with Charm: The lovely backgrounds and music celebrate the 8-bit era!
• Grand Boss Battles: Test your mastery of Belle Boomerang's many mechanics in rich, multi-segment bosses.
• Retro Difficulty: Challenging action is met with modern design and precise controls. Do you have the reflexes?
View the launch trailer for Belle Boomerang on Switch below.
Belle Boomerang is due out digitally for Switch on April 15, 2023.
Leave a Reply