Bonfire Peaks getting Lost Memories Part 1 DLC in March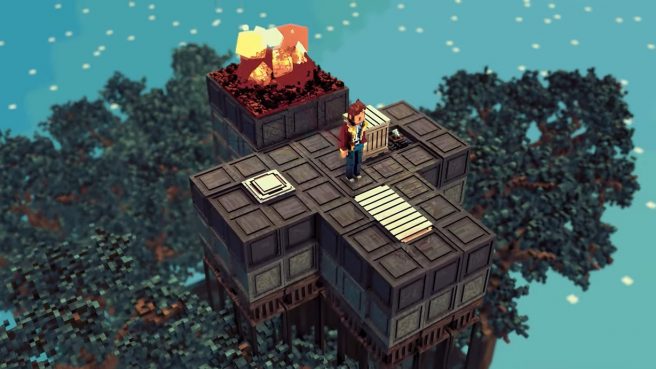 Publisher Draknek & Friends and developer Corey Martin have announced that Bonfire Peaks is receiving new DLC in about a month, which will be known as Lost Memories Part 1.
The Lost Memories Part 1 DLC expands on the base game with new puzzle mechanics to learn and new voxel landscapes to explore. It's said that this will be about 1/4 the size of the base game.
For those that haven't picked up the original game, here's a quick recap:
Move onwards, move upwards, and leave nothing behind: in Bonfire Peaks, players must climb to the top of a mysterious island ruin, burning everything they own along the way. Featuring hours of masterfully designed puzzle content, a breathtakingly lovely voxel overworld, and not a single second of filler content.

Key Features:

– Burn your belongings to a crisp in easy-to-learn, hard-to-master puzzles.
– Straight to the point: A cerebral experience in elegant level-design with zero filler.
– 100+ fiendishly difficult levels scattered around an atmospheric overworld. Stuck? Leave one for later!
– A feast for the eyes: Sokoban mechanics rendered with vibrant, lush voxel art.
– Serene and atmospheric soundtrack to chill your brain while you take on mind-bending puzzles.
– Did we mention it was difficult? Well, it's very much a Draknek game!
We have a trailer for the upcoming DLC below.
The Lost Memories Part 1 DLC for Bonfire Peaks is due out on March 2, 2023. Parts 2 and 3 will follow later in 2023. All 3 parts together cost $15.
Leave a Reply