Bonze Adventure is this week's Arcade Archives game on Switch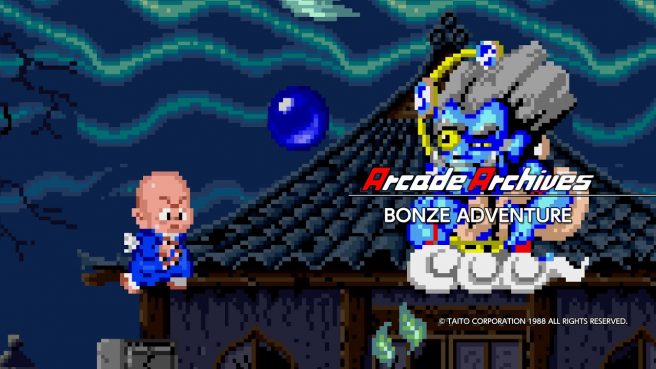 Hamster is bringing Bonze Adventure to Switch this week as its latest Arcade Archives game, the company has announced. It will be available on March 23, 2023.
Bonze Adventure officially launched for the arcades in 1998. Learn more about it below.
Bonze Adventure is an action game released by Taito in 1988. Enma, king of the underworld, once kept order in his domain. However, one day, he suddenly lost his mind and plunged the underworld into chaos. This prompts Buddha to ask high priest Kackremboh from the mortal world to exorcise the evil from Enma. Buddha also granted Kackremboh prayer beads as a weapon for his mission, sending him off to battle the demons, ghosts, and even Lord Enma.
We also have the following trailer:
Arcade Archives Bonze Adventure will be offered through the Switch eShop. Pricing is set at $7.99 / €6.99 / £6.29.
Leave a Reply