Brain Meltdown: Into Despair gets release date, new trailer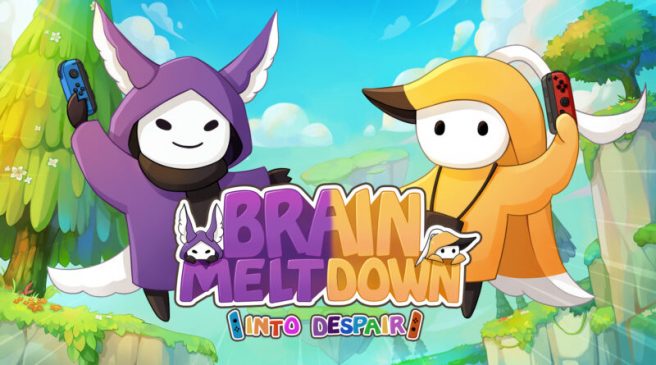 Developer Onfire Games and publisher CFK have announced that Brain Meltdown: Into Despair will be arriving on the Switch eShop on October 28, with pre-orders available now. In addition, they have unveiled a new trailer for the game. Check it out along with an overview for the 2D platformer Brain Meltdown: Into Despair below.
Brain Meltdown – Into Despair is a double-action side scroller that features unique and creative gameplay, in which a player controls two characters at the same time using both Joy-Con™ controllers on each hand.

● The Adventure Full of Art and Surprise
Brain Meltdown – Into Despair features artistic worlds that are brought to life with dramatic music and adorable characters. Resembling a fox and a rabbit, the two characters will always form a pair and run, jump, or crouch to get to the end of the stage together.


● One-man Cooperative Gameplay
To finish the journey with success, the pair needs to be gathered or separated according to the stage structure. Levers, colored platform, and other various objects will test the player's skill with double-action control.



● Difficult but Addicting
Brain Meltdown – Into Despair may be a difficult side scroller by the looks of it, but the game actually includes 3 difficulty options for everyone, from beginners to core gamers, to enjoy its addicting gameplay. Plus, there are stage checkpoints that allow the player to start from where they died as many times as they want.


● Share the Challenge with a Partner!
Because everything is fun with a partner, Brain Meltdown – Into Despair for Nintendo Switch supports 2-player co-op mode. Feel the joy of overcoming the obstacles together by sharing Joy-Con™ controllers with a family member or a friend.
Source: CFK PR
Leave a Reply