Brigandine: The Legend of Runersia – Developer thoughts on series' return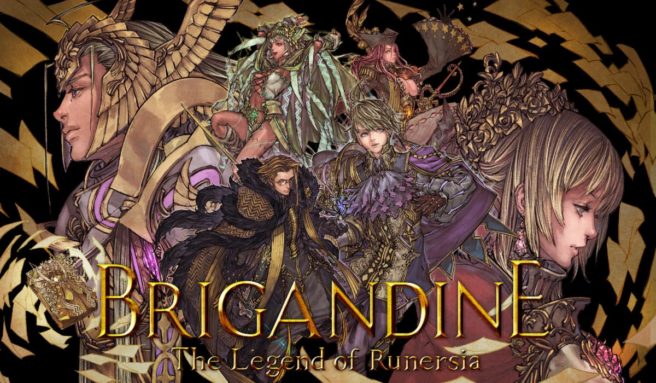 It's been a long time since Brigandine has seen a new entry in the series, with the last game launching in 1998 in Japan for the original PlayStation. With 22 years of absence, many may have wondered if there would ever be a new release, or if the games were done for good.
In an interview with Siliconera, Happinet's Kazuhiro Igarashi explains why now is the right time for the series to make its return:

Brigandine: The Legend of Forsena was released 22 years ago in 1998 by E3 Staff, a subsidiary of Happinet. This also happened to be the year I began working at Happinet. I was very proud of the work done on Forsena and hoped to one day join the development team. Unfortunately, the E3 Staff team was disbanded before my dream became a reality. I spent some time working in marketing, and about 10 years ago, we were finally able to reopen the game development department! We spent a few years gaining experience as game developers and decided to revive the Brigandine franchise with a new game.

Naturally, we considered the route of doing a remake of the first game, but that would have had its own challenges. Nojima, the producer for the first game, and Matsui, who was in charge of monster designs and the Iscalio scenario, were both affiliated with Happinet. Neither still worked in game creation, and the director was no longer with the company. Therefore, rather than attempting a remake without all of the original creators present, we decided to go with a completely new team and game that would nevertheless inherit the unique Brigandine identity.

Igarashi was also asked why the Switch was chosen as the platform for this series' return, and it turns out Nintendo actually played a part in the game's development.

Brigandine: The Legend of Runersia has enough content to fill many hours of gameplay. To that end, I think the portability of the Switch will broaden the range of styles in which people play.

The graphics and specifications were decided after extensive testing during development. The battles in Brigandine utilize troops consisting of one Rune Knight and up to six monsters. Each side in the battle is allowed six troops, which equals a total of 42 units. This meant we had to maximize the hardware's full potential to ensure 42 units of 3D models could be displayed comfortably on the battle map at the same time. For this, Nintendo's Japan headquarters provided a lot of support during the early days of the development process. They were wonderful partners who always offered support with the goal of improving the game's quality.
Leave a Reply