Bubble Bobble is this week's Arcade Archives game on Switch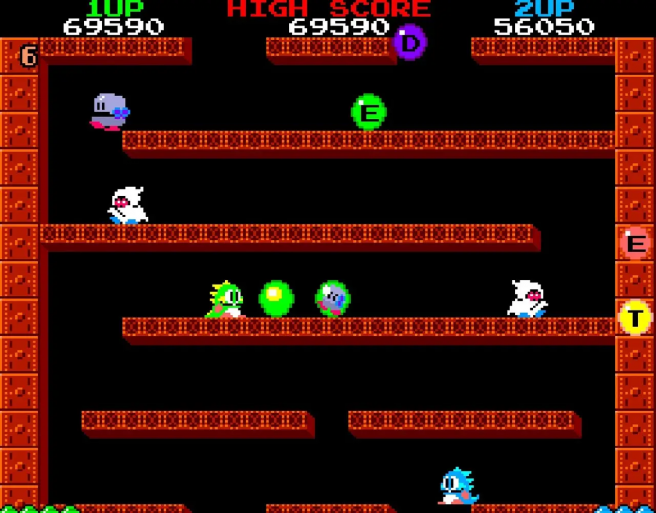 Hamster has announced that the arcade classic Bubble Bobble will be the next Arcade Archives game released on Switch. Here is some more information on the title.
Bubble Bobble is a platform action game originally released by Taito in 1986. The game centers around two dragon-like creatures, Bub and Bob, that must travel down to the bottom of a monster-filled cave to save their girlfriends from an evil wizard. The cave itself is made up of 100 different floors, each containing enemies that must be defeated through the dragons' bubble-blowing abilities. While the game can be completed alone, it also features full two-player functionality, with each player taking control of one of the two respective dragons.
Arcade Archives Bubble Bobble will release digitally on Switch tomorrow, December 29. It will cost $7.99 / €6.99 / £6.29 on the Switch eShop.
Leave a Reply