Bulb Boy will be heading to Switch this month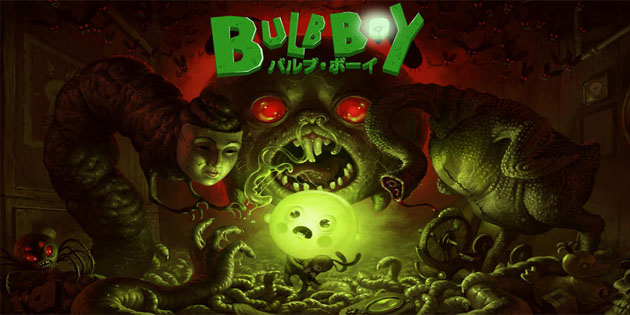 A new game has been discovered on the Switch eShop. It seems Bulbware's Bulb Boy, a horror puzzle adventure, will launch on Switch months ahead of the other platforms.
French website JeGeekJePlay has reported it to launch on June 20 for a price of €7.99 / £7.19 according to a photo of the eShop itself. Furthermore, Nintendo Life has published that it will release this summer in all regions, so we suppose that previous date applies to North America as well.
Here's the official Switch trailer, so you can see for yourselves how the game looks.
And here's an overview from the eShop:
Multi-award winning 2D horror puzzle adventure about a boy with a glowing heat.

One gloomy night, Bulb Boy wakes suddenly from a frightening nightmare to discovery that evil has overshadowed the Bulbhouse. His family has disappeared and there are horrid monsters lurking in the shadows. Gather the courage and use his glass head to save everything he loves.

Bulb Boy is an intuitive 2D point & click horror adventure about a boy with a glowing head (alright, it's a bulb…) inspired by Machinarium and Gobliins. Solve puzzles, defeat wicked monsters and reveal bulby's abilities to unfold a twisted tale. Ohhh… And don't forget to save your Grandpa-raffin and Mothdog from frightening darkness.

Key Features

– Defeat the Monsters – Explore the Bulb house, that is full of frightening creatures. Defeat the evil in all its forms and bring the light back.
– Bulb's Talens – Being a boy that is a bulb comes with many talents. Not only does your head ligh tup and allows you to survive electrical shocks, but it can also be unscrewed for use in strange places.
– Playable Flashbacks – Play as other family characters. Relivei Bulb Boy's childhood memories to uncover the mystery of the story.
– Secrets – There are many things in the house waiting to be revealed.
– Poop – In many sizes and proportions.
Leave a Reply