Bullet hell dungeon crawler Wildcat Gun Machine coming to Switch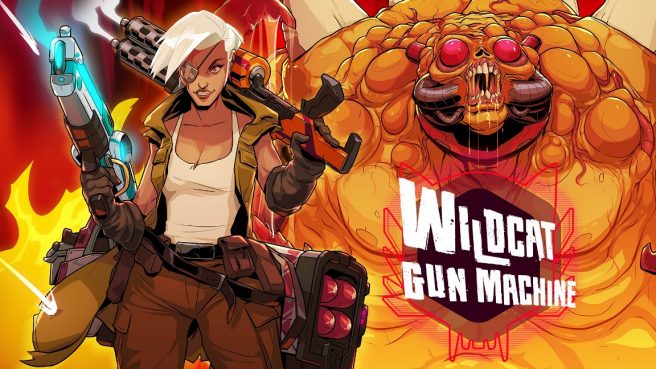 Publisher Daedalic Entertainment and Australian developer Chunkybox Games just recently announced Wildcat Gun Machine, a bullet hell dungeon crawler. The game is due out on Switch in late 2021.
Wildcat Gun Machine has players battling hordes of "disgusting flesh beasts" with guns, giant mech robots, and even kittens. When you're not going after enemies, you'll explore dungeons and liberate giant mech robots from demonic elder gods. The game promises epic boss battles, hand-crafted levels that have been specifically designed (not randomized), combat puzzles, a unique 2D art style, and more.
Over 40 gun types are included, and each one has its own unique features. These include auto-aim bullets, long-range laser beams, and exploding rounds with a huge blast radius.
Another aspect of the game involves character upgrades. You can choose different options to match your playstyle such as increasing the time you're able to respawn, upgrading movement speed, and improving the dash skill.
Here's a trailer that provides a good look at Wildcat Gun Machine:
Wildcat Gun Machine is expected to launch for Switch as a digital download through the eShop. We'll have more on the game in the future, including a final release date.
Source: Daedalic Entertainment PR
Leave a Reply