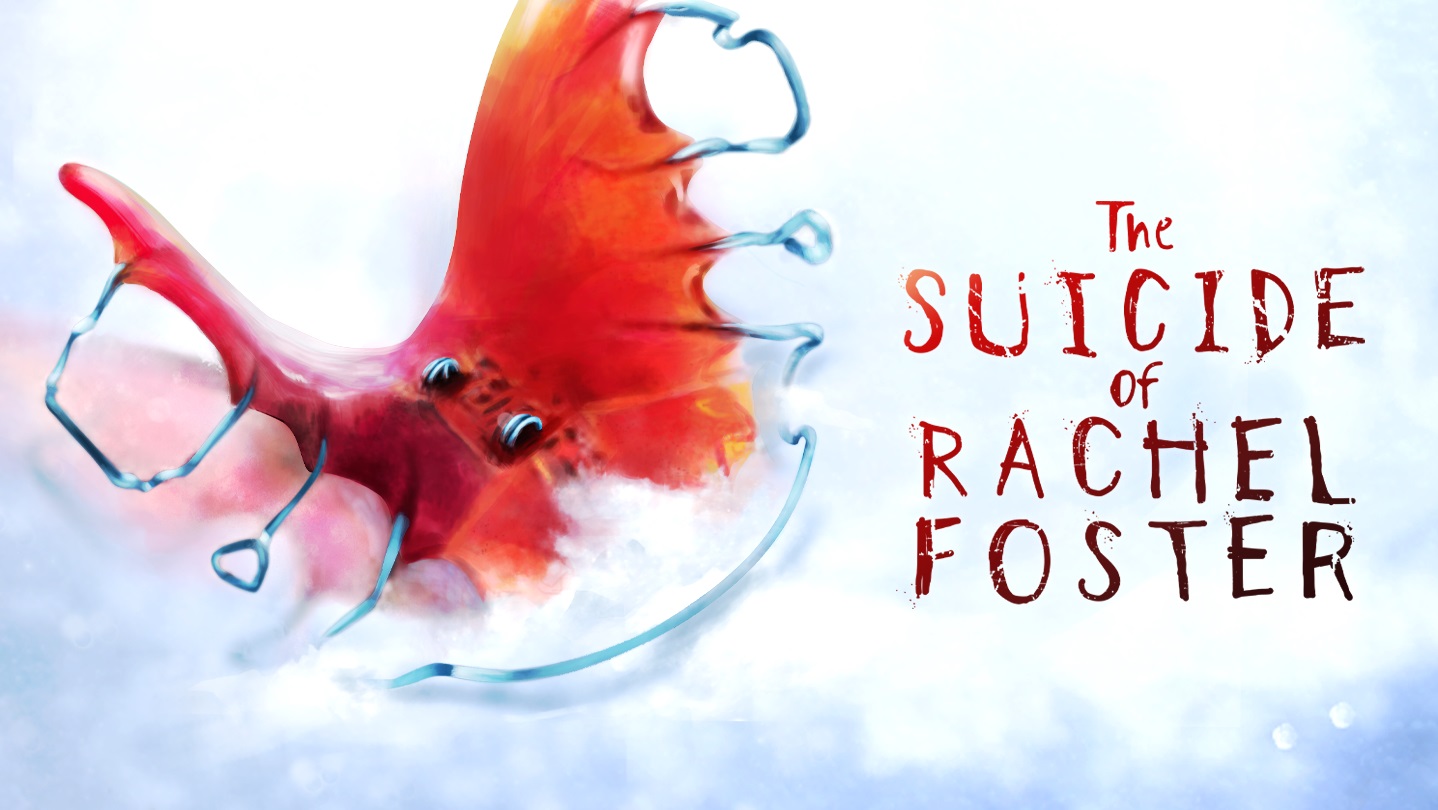 Publisher Daedalic Entertainment and developer One-O-One Games today announced that The Suicide of Rachel Foster, a first-person investigation game, is heading to Switch this month. It will release digitally on October 31.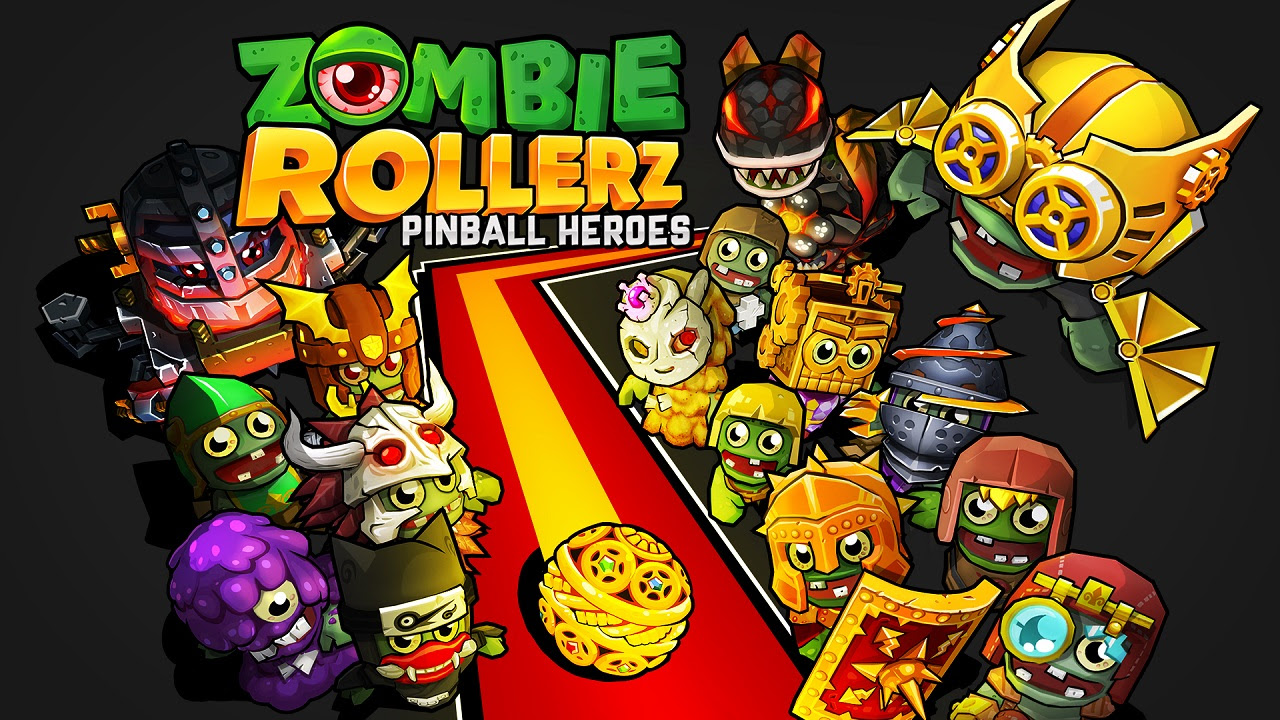 Publisher Daedalic Entertainment and developer Zing Games today announced that Zombie Rollerz: Pinball Heroes is heading to Switch. The game, which features a mashup of pinball, zombie defense, and rogue-like elements, will be hitting the console before the end of 2021.
Zombie Rollerz: Pinball Heroes has players taking on hordes of zombies. The game features ten different heroes, with each one having their own special ability to shoot zombies. Start out by choosing a hero, hopping aboard the Pinball Ballista, battling zombies, and then taking on a boss at the end.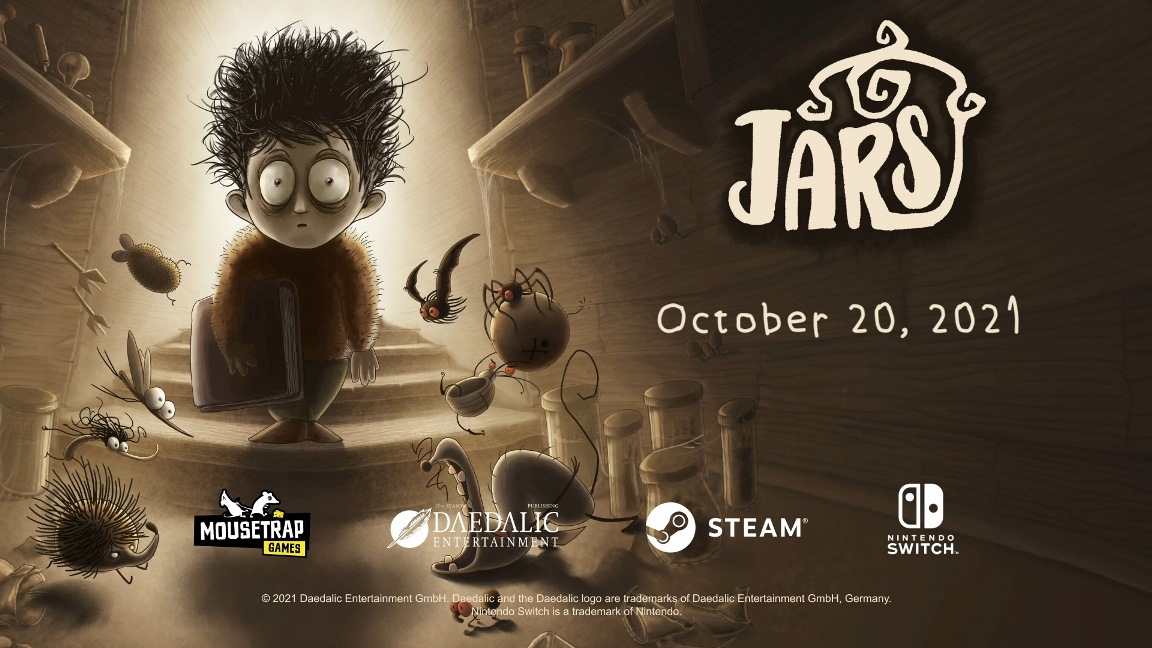 Publisher Daedalic Entertainment and developer Mousetrap Games have announced that they're working together to bring JARS, a strategic puzzle and tower defense game with a hand-drawn art style, to Switch. It will launch for Nintendo's console on October 20.
Here's an introduction to the game's premise: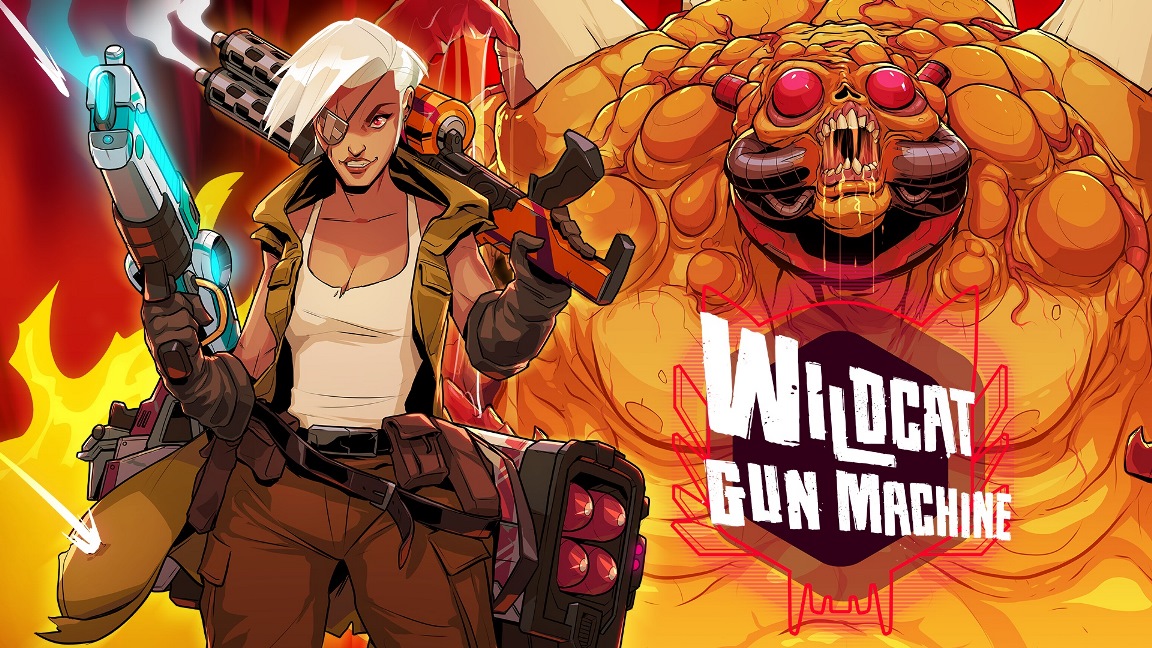 Publisher Daedalic Entertainment and Australian developer Chunkybox Games just recently announced Wildcat Gun Machine, a bullet hell dungeon crawler. The game is due out on Switch in late 2021.
Wildcat Gun Machine has players battling hordes of "disgusting flesh beasts" with guns, giant mech robots, and even kittens. When you're not going after enemies, you'll explore dungeons and liberate giant mech robots from demonic elder gods. The game promises epic boss battles, hand-crafted levels that have been specifically designed (not randomized), combat puzzles, a unique 2D art style, and more.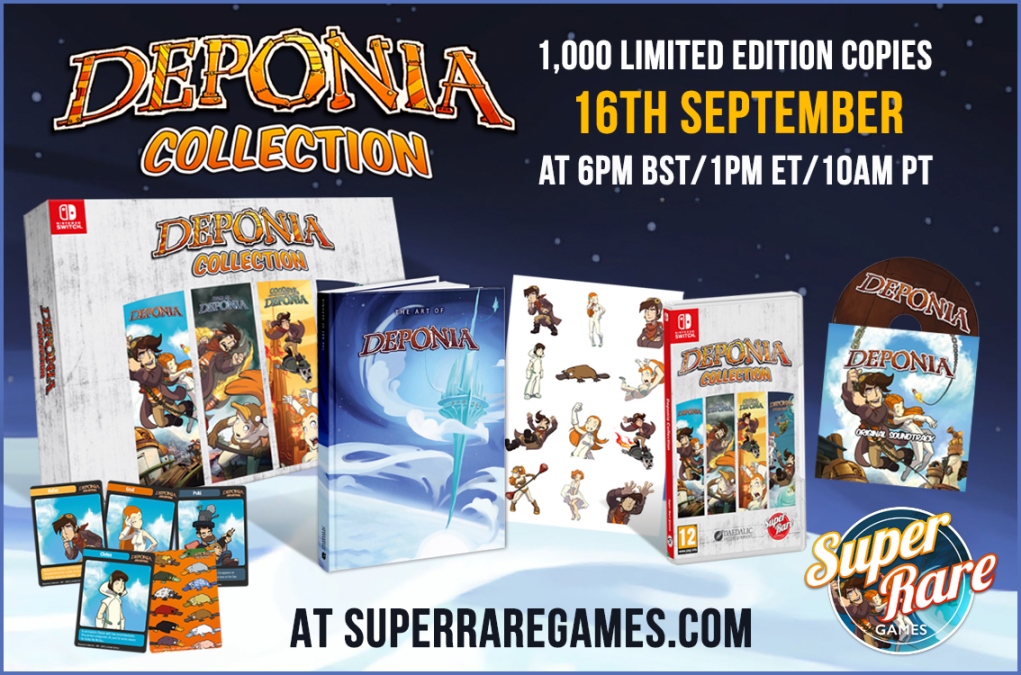 Super Rare Games today announced its next physical game for Switch, which will be the graphic adventure series Deponia Collection. Not only will the package be available as a standalone release, but Super Rare Games is planning a collector's edition as well.
The Deponia Collection Collector's Edition includes a 208 page hardcover art book, a soundtrack CD, a full set of trading cards (including a guaranteed holographic), a sticker sheet, and the standard game case with all four games on cart, a logo sticker, and a collector's box. Only 1,000 copies will be made.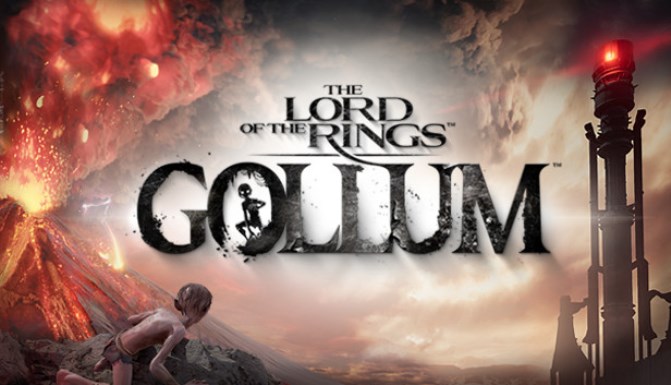 The Lord of the Rings: Gollum now has a slightly more specific launch date. A knew that the game was planned for next year, but Nacon and Daedalic Entertainment have now shared a new Fall 2022 release window.
Here's some information about the game: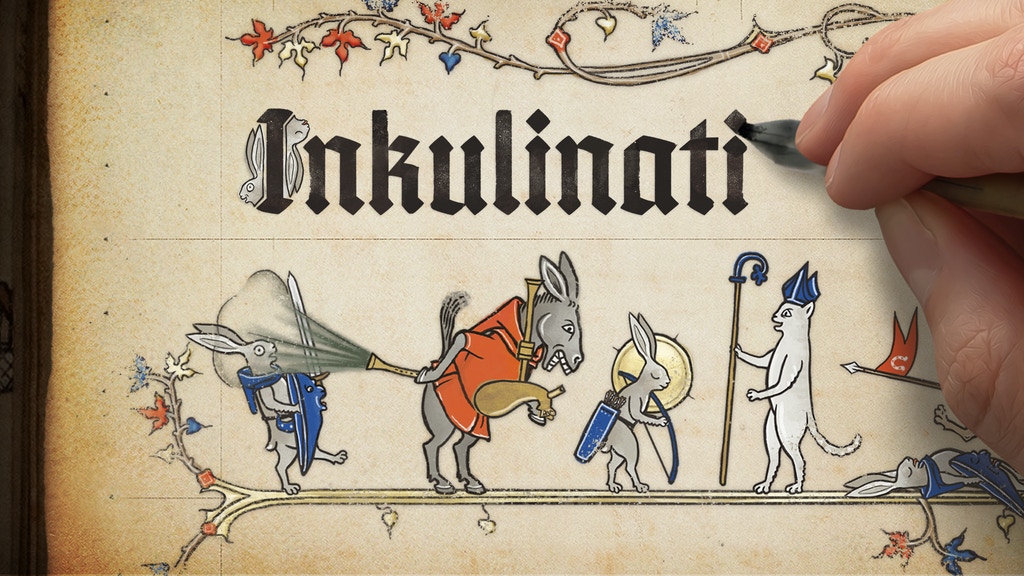 Daedalic Entertainment and Yaza Games have gone live with a new trailer for Inkulinati, an ink-based strategy straight from medieval manuscripts. Watch it below.
Inkulinati will be released on Switch in the future, though a release date hasn't been announced just yet.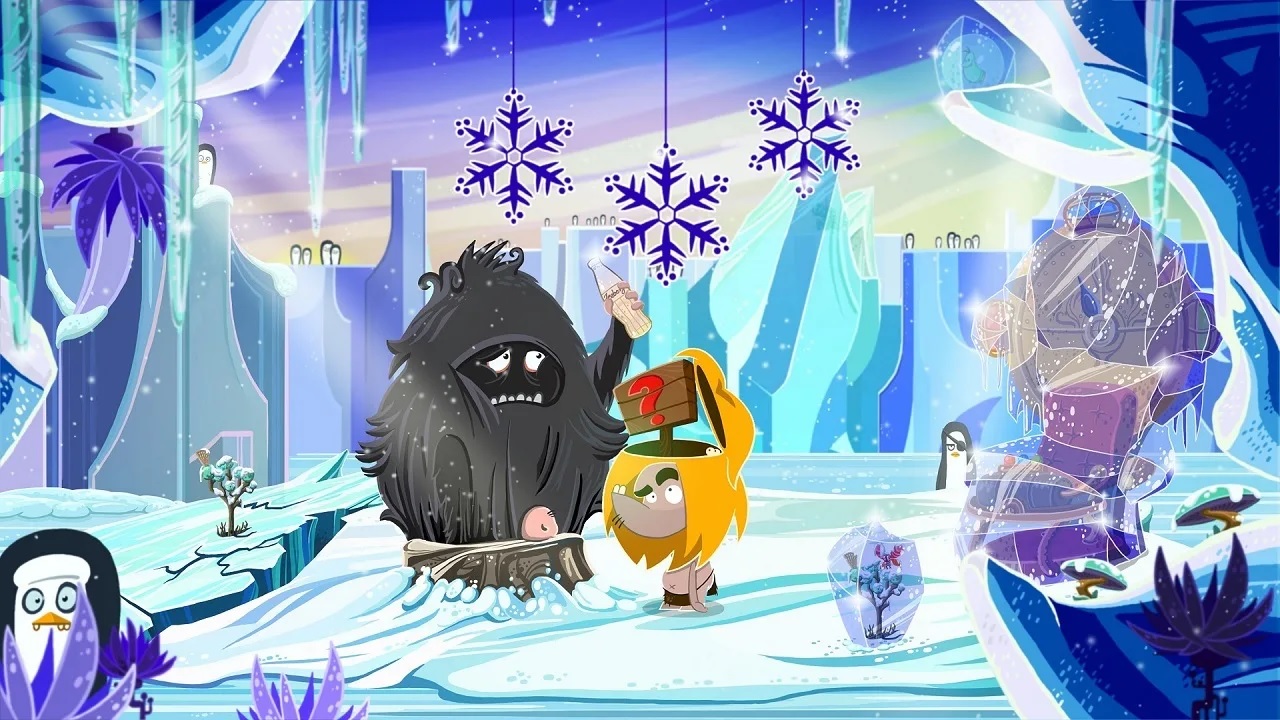 Fire: Ungh's Quest came to Switch earlier today, and we now have a look at the puzzle adventure game on the console. View the gameplay below.
Fire: Ungh's Quest can be purchased digitally on the Switch eShop. For additional details and a trailer, head on over here.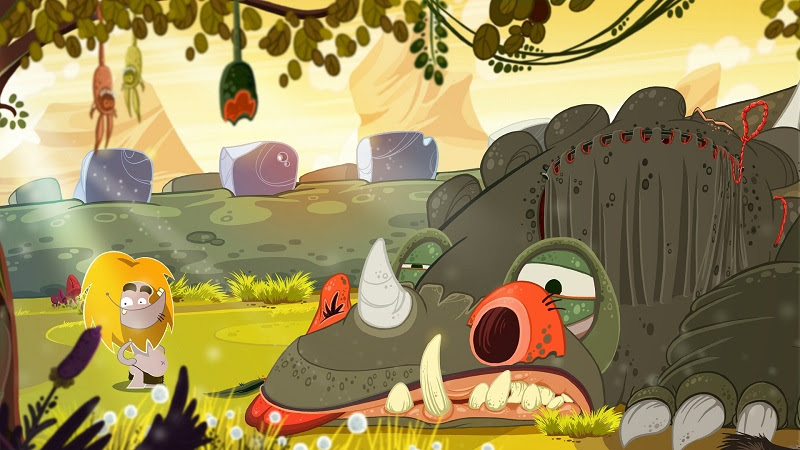 Daedalic Entertainment has announced that its puzzle adventure game Fire: Ungh's Quest, which first released in 2015, is now available on Switch. It can be purchased digitally through the eShop.
Here's some information about the game as well as a trailer:
Super Rare Games has announced its latest physical release for Switch. In partnership with Daedalic and Indoor Astronaut, the co-op railroad construction game Unrailed! will be receiving a physical version.
All copies contain all the current content on its cart, a full-color manual, interior artwork, an exclusive sticker, and three trading cards randomly selected from the five-card set. There will be 4,000 copies made in total.
Pre-orders for Unrailed! open at 10 AM PT / 1 PM ET / 6 PM in the UK / 7 PM in Europe on the Super Rare Games website.
Source: Super Rare Games PR