Bye Sweet Carole, horror adventure game, announced for Switch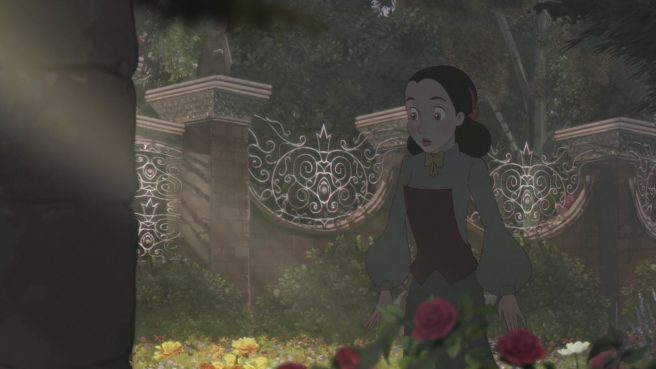 Original (4/18): Publisher Just For Games has announced a partnership with Little Sewing Machine on Bye Sweet Carole, a new horror adventure game. The project is currently in development for Switch and other platforms.
Just For Games says that Remothered creator Chris Darril, who's leading the way on the upcoming title, "went for an art direction inspired by the greatest animation films. The stunning visuals will support the incredible adventures of the main character, Lana Benton, in her quest to uncover the truth about the mysterious Carole Simmons' disappearance."
Bye Sweet Carole launches for Switch in 2024. Fans can keep track of future updates by subscribing to the newsletter on the official website here.
Update (6/7): The first trailer has now been released. Check it out below, along with a proper overview.
Bye Sweet Carole is a horrific thriller game inspired by the greatest animation movies and created by Chris Darril. Be ready to jump into the world of Corolla and meet the rabbits that has infested it.

Young Lana Benton, urged by the terrifying Mr. Kyn, also known as "Old Hat," finds herself catapulted into a mysterious enchanted garden to deal with menacing and disturbing creatures. After discovering a number of letters from a certain "French," Lana decides to follow the last known trail of Carole Simmons, a girl of the same age who apparently escaped from Bunny Hall, an orphanage in the nineteenth century. The building is now infested by colony of wild rabbits able to open a dimensional portal to the realm of Corolla…

Key Features

Embark on a horrific journey through a dark tale set in the mesmerizing world of Corolla.
Immerse yourself in a hand-drawn universe brought to life using cinematographic technique inspired by the greatest animated movies.
Encounter a vibrant cast of characters, from your loyal friend M. Beasie to the malevolent owl Velenia and the terrifying M. Kyn.
Shape-shift into a rabbit and harness your various forms to conquer the deadly challenge that await you.
Reveal Trailer
Source: Just For Games PR
---
Update (8/29): A new gameplay reveal has just gone live – check it out below.
Leave a Reply