Calico Pawsome Edition update goes live this week, first details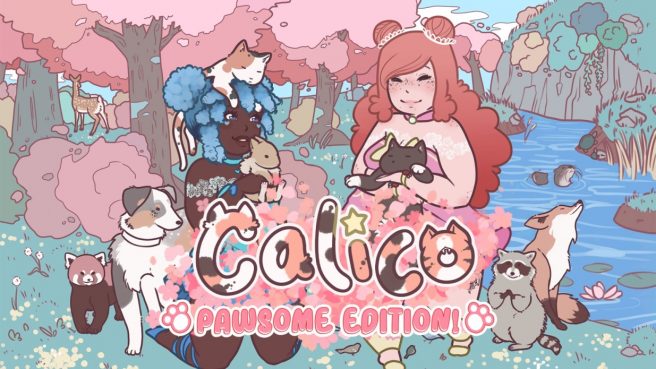 A major update is incoming for Calico in the form of its new Pawsome Edition. This will be going live for Switch on December 22, 2022.
Described as "the biggest content update for Calico yet", it'll bring along new features such as recipe-specific cooking minigames and quality-of-life improvements. That's along with new animals around the island, a UI and overall visual overhaul to provide a more pleasant playing experience, and the ability to customize wallpaper and floors while in the cafe.
Below is some additional information:
The cooking that players have come to know and love have now been expanded! Each recipe now comes with its own series of minigames to perform in the kitchen. A new system for selling food in the cafe has also been added; time and accuracy in the recipe minigames will award players with a gold, silver, or bronze star, which will provide different bonuses to sales prices. But be careful: once customers have bought all the fresh food, star bonuses will disappear until that recipe is played again.
And here's a trailer:
The Calico Pawsome Edition update was previously announced way back in June. However, only a few details were shared at the time.
Leave a Reply