Can the Quantum3 engine from High Voltage match 360, PS3 visuals?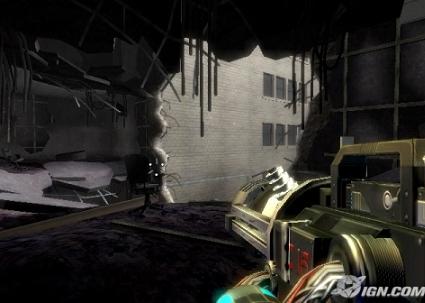 The announcement of The Conduit and its graphical capabilities made a splash around the Internet. The developers have been pushing their Quantum3 engine to the max in order to achieve visuals that could boast graphics similar to the Xbox360 and PS3. What exactly can the Quantum3 engine generate? Many known effects of the engine can be seen below:
Real-time effects
– Reflections
– Refractions
– Shadow casting
– Dynamic environment mapping
– Shadows
Bump-mapping
– 1-4 stage texture composition (for surface detail)
– RGB gloss maps
– Cyclic, linear translation/rotation (material effects)
– Standard tangent space normal maps with real-time adjustable bump intensity
– Bump lighting
Other graphical effects
Global illumination
Per-vertex lightmapping
Dynamic omni, directional, point, spot and projected texture lights
Skeletal, keyframe based animation
Morphing
Motion blur
Heat distortion
Bloom
Alpha masking
Specular and Fresnel effect
Interactive water
*More graphical effects can be produced through the Quantum3 engine, but the entire specifics of its capabilities have not been revealed.
So, can the Wii even partially mimic PS3 or Xbox360 visuals? That's up for you to decide.
Leave a Reply