Capcom ready to announce "something like" Bionic Commando, Lost Planet for Wii?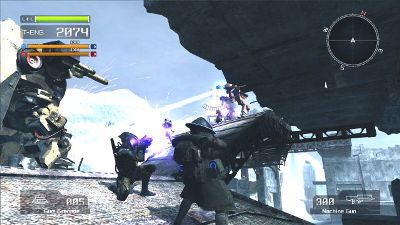 "Possible… The 'or something like this' part [Bionic Commando/Lost Planet] we could talk about in a couple weeks perhaps." – Christian Svensson, Corporate Officer/Vice-President of Strategic Planning & Business Development of Capcom
All long job titles aside, I'm sure 99% of the hardcore gaming population knows which event will be taking place in a few weeks. Yep, E3. Capcom has supported the Wii very well by delivering Zack & Wiki, Resident Evil titles, and Okami. More support from the company would definitely aid third party support on the system. The comment from Mr. Svensson seems to hint at a new IP; however, this could be a spin off of Bionic Commando or Lost Planet.
Leave a Reply