Cargo simulator Package Inc hitting Switch next week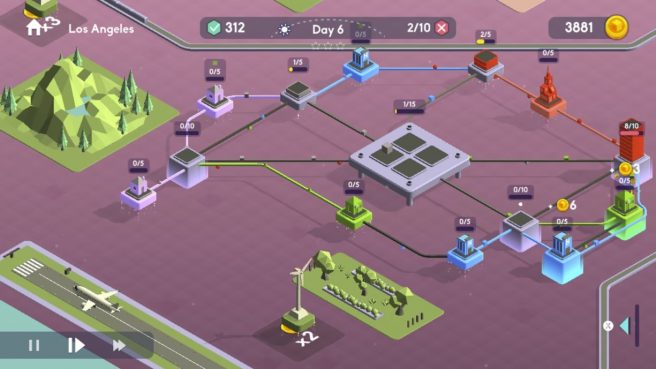 Nerd Monkeys, in partnership with original developer Infinity Games, announced that it's about to put Package Inc on Switch. The cargo simulator will be out on December 21, 2022.
You may have heard about Package Inc previously as it first appeared on mobile. In the game, players control an entire delivery system and are tasked with expanding and expediting the system they create. As the amount of clients they have increase, they'll have to adapt – otherwise their delivery empire will crumble.
Here's some additional information:
Package Inc. is a beautiful game about designing a delivery system for a growing city. Build a connection between different hubs and feed multiple destinations, like factories, police stations, cafes, libraries, boutiques, saloons, hotels, pizzerias, pet shops or schools.

As new hubs are active and there is an increase on demand, you can redesign buildings' position to keep your delivery process as smooth and efficient as possible. Speed and storage capacity are also essential to keep the delivery network running without inconveniences. How long can you keep the orders moving?

Key Features

• Gracefully minimalist and beautiful visual design
• Learn management stuff in a never-ending fun way
• Original soundtrack and immersive experience (headphones are a must!)
• Multiple goals to achieve in real-world cities
• Several upgrades (some hidden) to improve your network
• Variety of moods: from extremely relaxing to super thrilling
• Expand from a small town to a big city
Take a look at a trailer for the game below.
Package Inc will cost $4.99 on the Switch eShop.
Source: Nerd Monkeys PR
Leave a Reply